Why The Time To Step In And Buy Stocks Is Quickly Approaching
US equities as represented by the S&P 500 have broken major long term uptrend lines. However, thus far the index is holding above key support near the SPX 1820 level:
SPX (Weekly)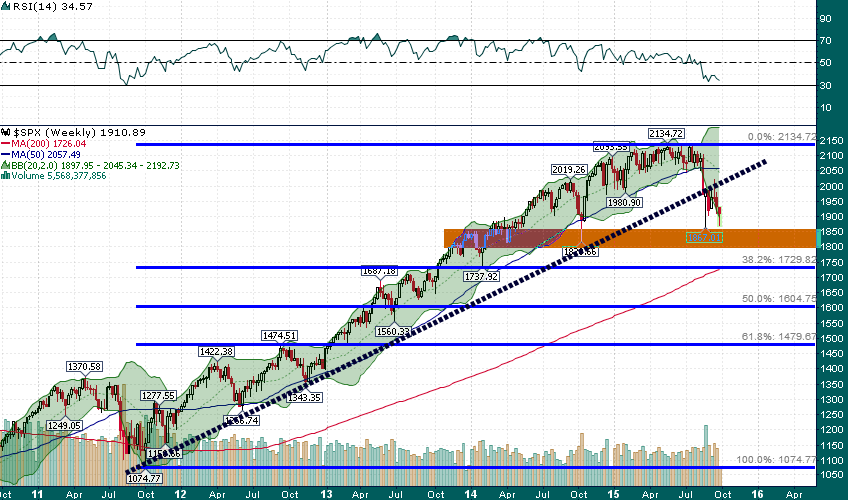 As bearish sentiment mounts and the technical backdrop continues to deteriorate an interesting moment is approaching; we are entering the most bullish three months of the year with most portfolio managers either underweight equities or heavily hedged: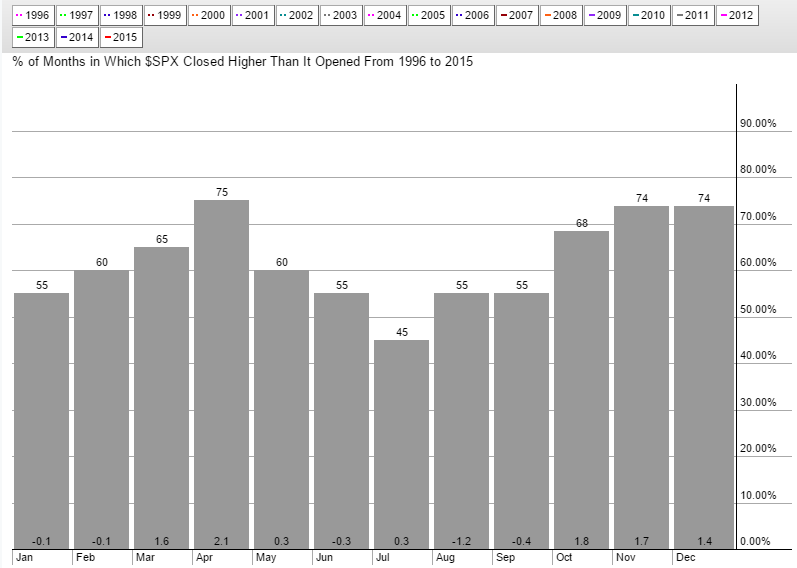 During the last 20 years the S&P 500 has averaged a ~5% gain between October and the end of the year.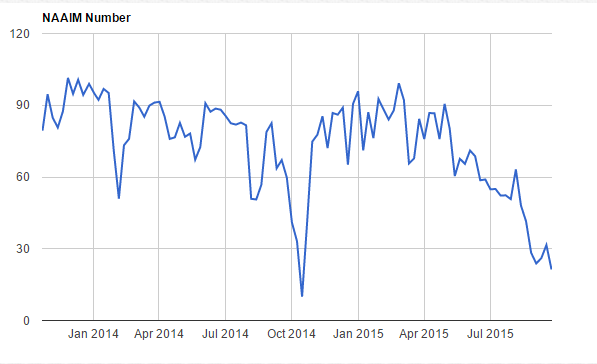 Active manager positioning is at the lowest levels of the year and fast approaching the 'ebola panic' lows of October 2014.
This dynamic makes it a very interesting time to be an active market participant. While it certainly appears that volatility is here to stay, a deepening of the equity market correction during early October could present market participants with an attractive opportunity to 'buy fear' knowing that they have seasonal tailwinds at their backs: