The S&P 500 exchange-traded fund SPY printed another 'doji' candlestick today. However, today's doji was quite different from yesterday's in terms of both context and direction: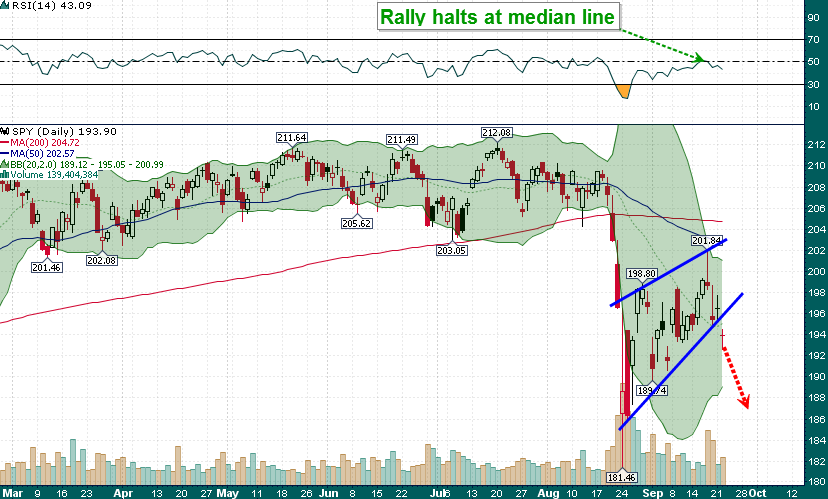 Today's break lower from the bearish flag targets a move down to at least the August closing lows (~186). However, according to Bulkowski the average decline from a completed bear flag is 16% which would put the SPY near 165 (S&P 1650).
While today was an important day which could signal the beginning of the market's next phase in a transition from an equity bull market to a bear market, it should be noted that the support level which we highlighted yesterday (193.15) did in fact hold. This will be a level to keep a sharp eye on over the coming days.