After a week of turmoil across global equity markets the U.S. market posted its 3rd best single day gain ever. S&P 500 E-mini futures (ES) are now on the brink of completing a powerful bottoming pattern:
Since Sunday evening's futures market open the E-minis have formed a classic head & shoulders bottom pattern with a textbook volume profile (heaviest volume on the left shoulder). A breakout above ~1950 on the ES will target a further rally to 2025+.
Interestingly enough most sentiment surveys show that U.S. stock market sentiment is at the lowest levels since at least summer 2012 when the eurozone sovereign debt crisis was in a torrid frenzy: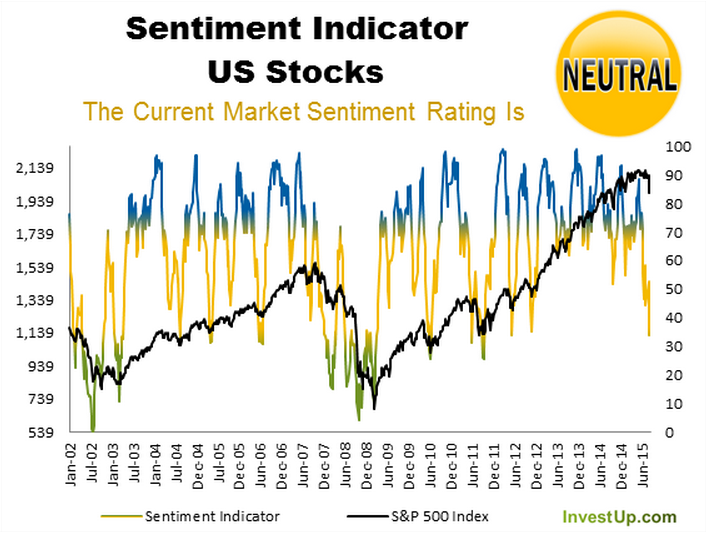 While the overall structure of the 6+ year uptrend in stocks is in some question the stage is set for a short term relief rally.
Read also: Putting This Morning in Context