Major Shift in Bonds Imminent?
Yesterday my good friend and noted market technician J.C. Parets made a major shift in his position on Treasury Bonds and the potential future direction of interest rates:

While it is just a trade with highly attractive potential reward relative to risk, a couple of charts that J.C. sent along this morning highlight the potential for a whole lot more: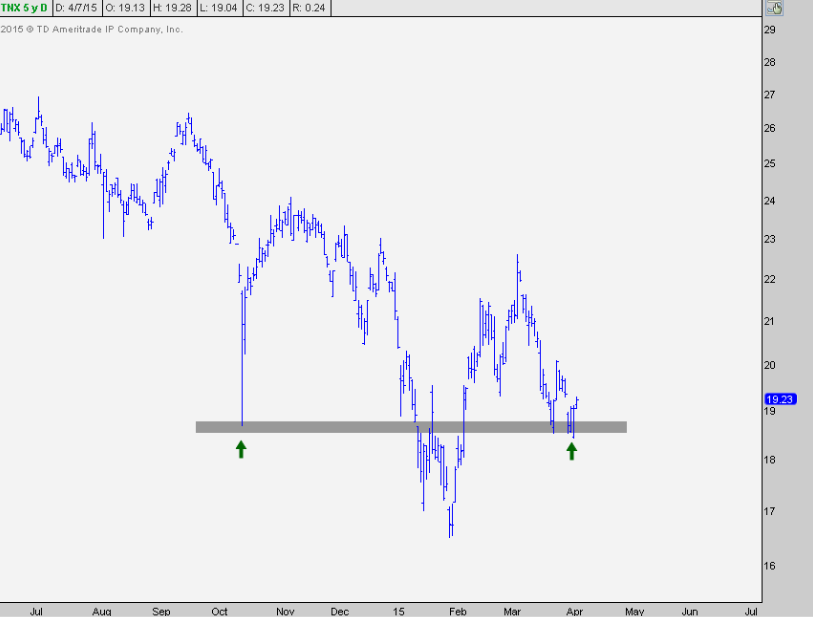 J.C. is focused on the 1.85%-1.86% yield level on the 10-year note as being the line in the sand. If yields fall back below this level he does not want to be shorting Treasuries.
The TLT (30-year US Treasury Bond proxy) weekly chart also highlights the potential for a 'false breakout' at the January highs: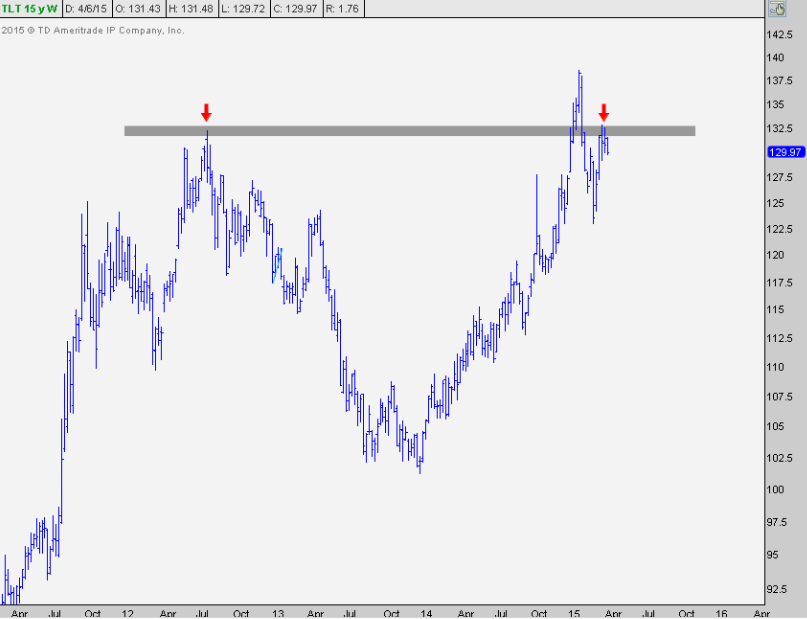 While we are not convinced of the fundamental underpinnings for long rates to rise, this is a juicy trade setup that is well worth watching over the coming days/weeks. We want to thank J.C. for his charts and for sharing his insights with us.
Check out J.C.'s blog over at All Star Charts