The small cap Russell 2000 Index has exhibited relative strength for several weeks and seemingly makes another all-time high with each new day. Even as the S&P and Dow suffered some notable down days the Russell managed to remain well bid and has spent the last four days of this week making fresh all-time highs: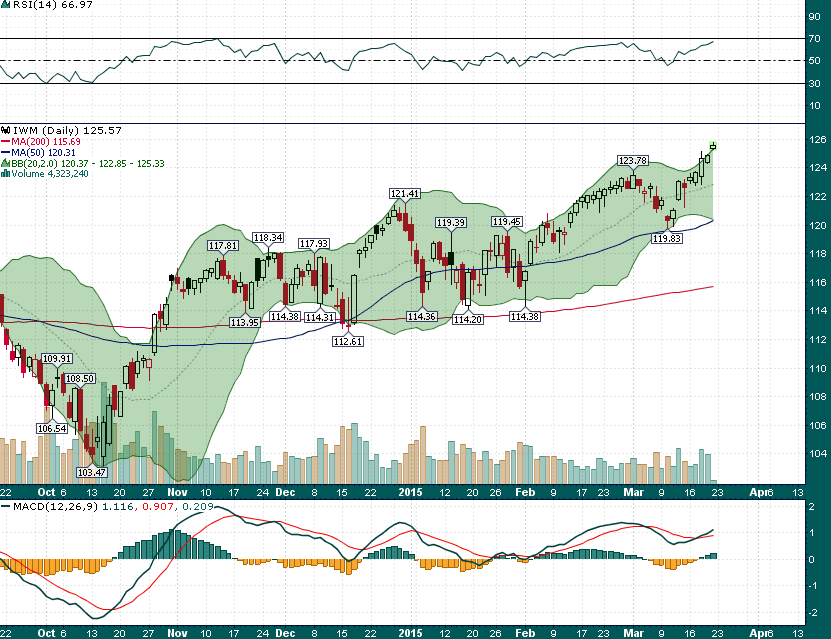 While the recent equity market performance has been impressive, particularly in small cap equities, investors may want to lock in some gains soon given the following:
During the last 4 years when the Russell 2000 (IWM) has been above its upper Bollinger Band and higher for 5 consecutive trading sessions the performance has not been good for the next couple of days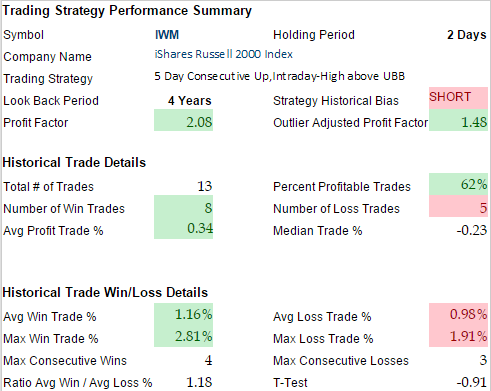 Noted technician J.C. Parets points out that IWM is coming up against the 161.8% Fibonacci extension of the January correction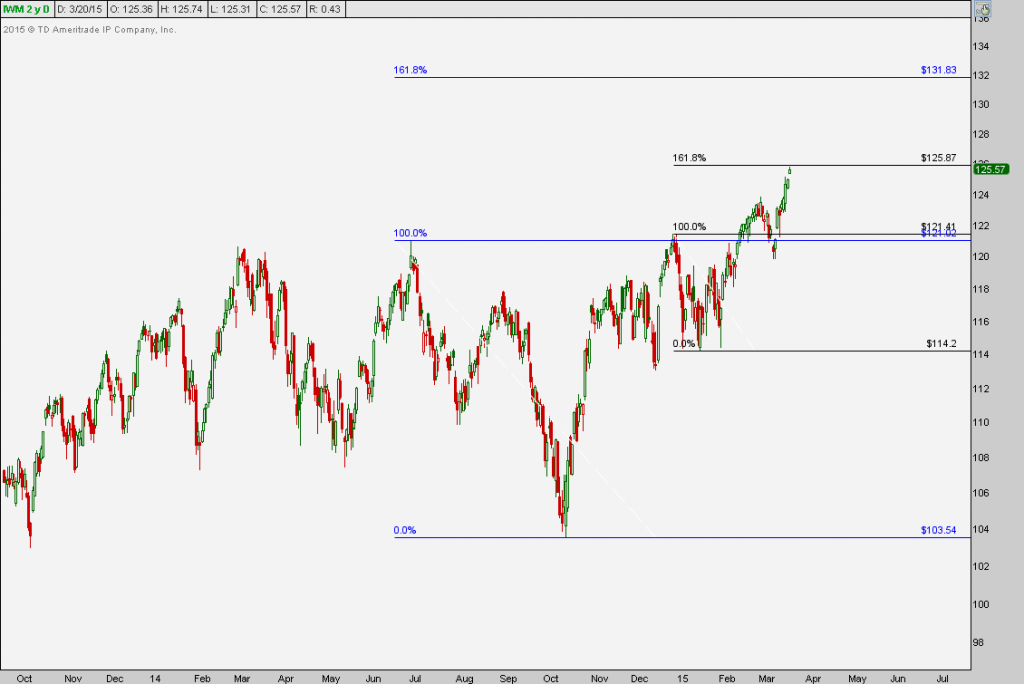 Pauses/pullbacks often take place near these key Fibonacci levels.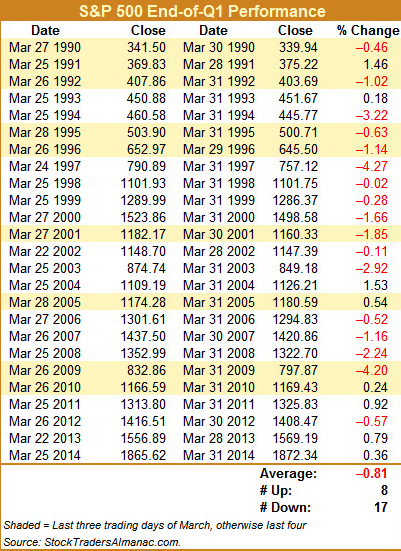 While this analysis is for the S&P 500, the S&P and Russell have a 90% positive historic correlation which means that the results won't be much different for IWM.
The Russell 2k seasonality chart also shows that small caps have just left the most seasonally bullish time of the year (Thanksgiving-early March) and entered 4-6 week sideways-to-lower seasonal period: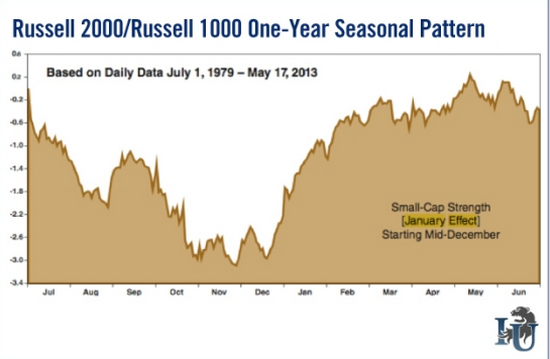 6 of the last 7 times that IWM close above its upper Bollinger Band on the weekly it was lower 5 weeks later (the last time which also happened to be last March IWM was nearly 10% lower 5 weeks later)