Energy stocks have been on a tear in recent weeks. So much so that the XLE is nearly back to flat for the year after falling nearly 20% in the first few weeks of 2016:
XLE (Daily)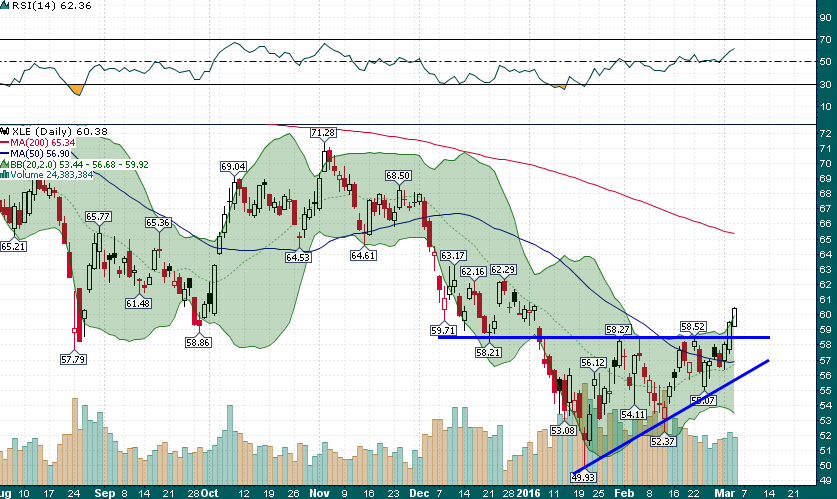 In the last couple of days XLE has broken out above a key area of support/resistance near $58.50; this breakout targets the falling 200-day SMA and previous support near ~$65.
6 weeks ago we blogged about a very large options trade in XLE (bullish risk-reversal) and as of today's close this trade is showing a roughly $7 million gain on paper. It will be interesting to see if this position gets unwound soon or if this trader is looking for a much larger gain.
Meanwhile, we also saw a powerful breakout in the oil services sector (OIH), a sector that seemed to be left for dead with the massive drop in the rig count during the last 18 months:
OIH (Daily)
Even uranium joined in the party today with CCJ, a breakout we have been highlighting for a couple of weeks, finally surging above resistance to its highest levels since November:
CCJ (Daily)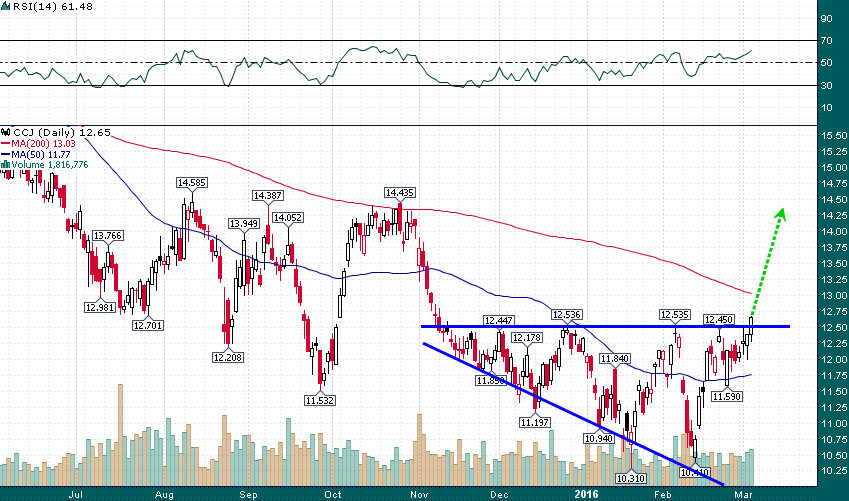 Despite widespread concerns about deflation still percolating, judging by the broad based rally we have witnessed during the last few weeks the market is not nearly as concerned as charts like the following would have us believe: