Less than 24 hours after Jeff Gundlach uttered the following words "they have got to dial this [hawkish] rhetoric back or the markets are going to humiliate them.", gold broke out above a level it had previously had some trouble with, $1110: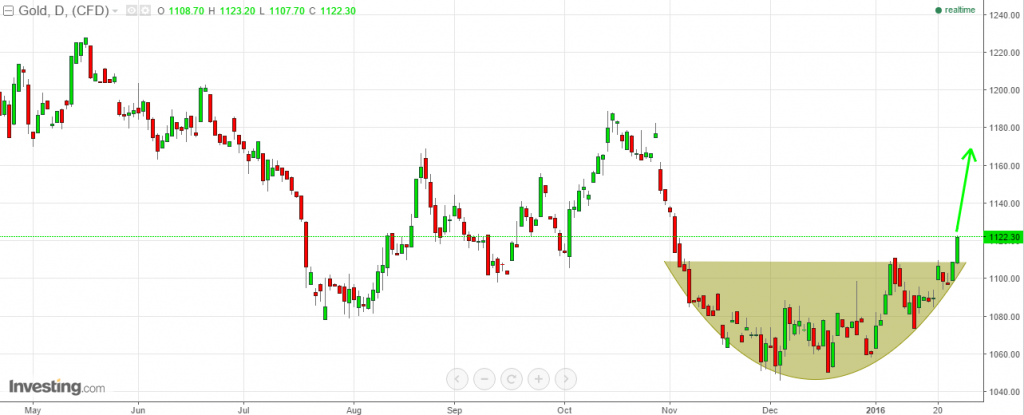 Those familiar with Elliott Wave will notice that this could be the 3rd wave of the sequence which began after the December low. The 3rd wave is the largest and most powerful of the 5-wave sequence, moreover, the breakout above $1110 has a measured move target of $1170-$1180.
Gundlach has spoken and the market has in turn greatly reduced the odds of a rate hike at the March meeting; the odds of a March rate hike have dropped by more than 50% since New Years. The clues contained within tomorrow's FOMC statement become more important, especially anything pertaining to the January market turmoil and its impact upon inflation expectations and economic growth.