As we pointed out on Friday gold in US dollar terms has completed a significant chart pattern bottom with last Wednesday/Thursday's high volume breakout:
Gold (Daily)
Meanwhile, market participants couldn't be more poorly positioned for further upside in gold: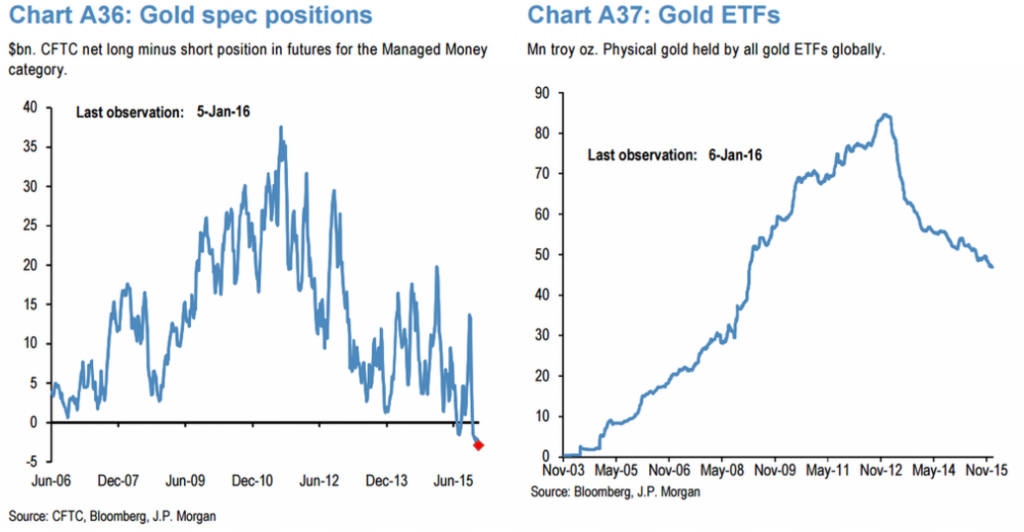 The combination of weakening North American economic growth, China turmoil, and offsides market participant positioning could create the perfect storm for a gold rally.
A key potential tell for gold that traders should keep a close eye on next week is the yield on the U.S. 10-year Treasury Note:
 The 10-year Treasury Note yield has been wedging lower since November and ended last week exactly at key support (2.13%)
Gold has a strong tendency to exhibit an inverse correlation to the yield on the 10-year treasury. A break below key support/resistance at 2.13% on the 10-year Treasury Note could be a catalyst in triggering the next $50-$100 of upside in gold.