3 Breakout Charts For The New Year
3 very different companies in 3 different sectors with 3 unique potential breakout charts as we enter 2016:
ABX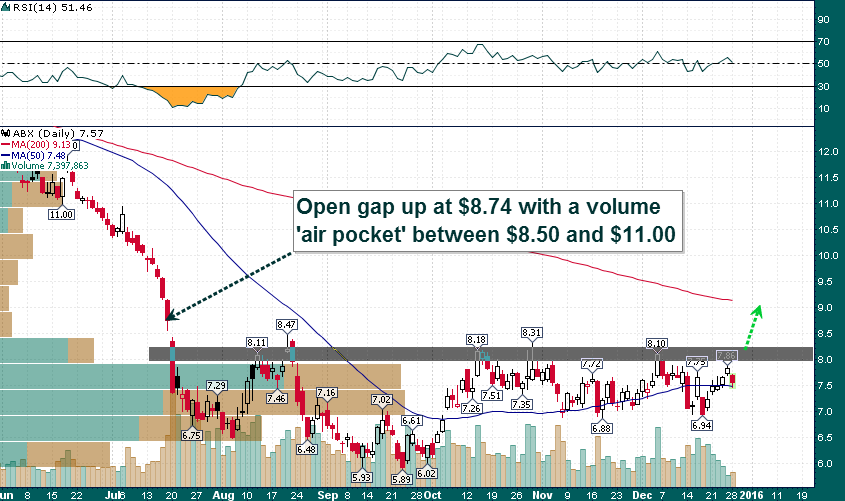 Barrick Gold (ABX) has been bumping up against resistance near $8.00-8.30 for much of the 2nd half of 2015. A breakout above $8.30 would initially target a gap fill up at $8.74 and potentially set in motion a much larger rally back into the double-digits.
AMZN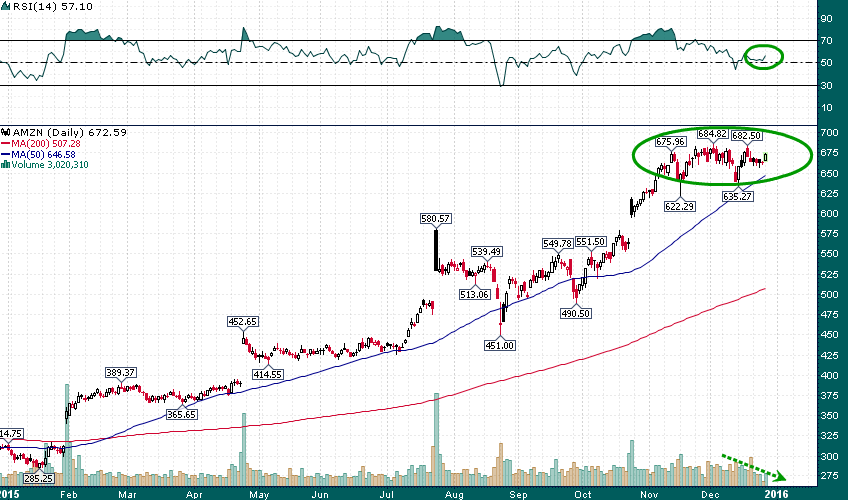 Amazon (AMZN) continues its powerful long-term uptrend as it follows its long term tendency to rally sharply, usually by way of large gap higher, and then consolidate for 2-3 months. We are in the midst of one of these consolidations and there are plenty of signs that  a breakout above $685 is imminent. 
LULU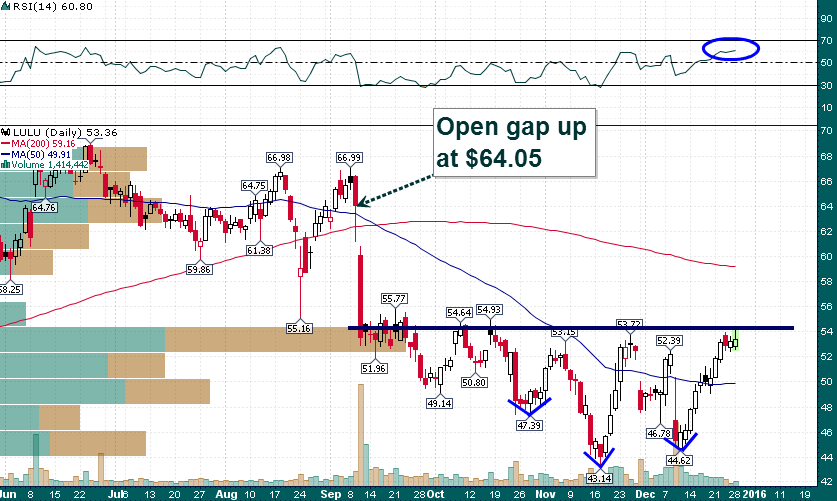 Lululemon (LULU) has formed a bottom over the last four months since its September earnings debacle. The head & shoulders bottom which has formed has a neckline in the $54-$55 area and a breakout above $55 targets at least a fill of the September gap up at $64.05. Some near term consolidation/pullback in LULU could set the stage for an attractive long entry.