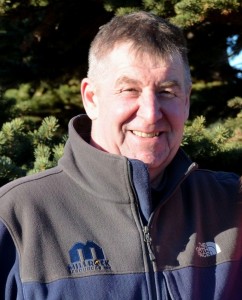 Millrock Resources (MRO – TSXV) is a mineral exploration company following the prospect generator business model. That means Millrock generates exploration targets and finds deeper pocketed partners to pay for the expensive stuff like helicopter rentals and drilling, while Millrock usually retains a project interest, and earns money for managing the work programs.
A lot of successful mining investors have speculated in prospect generators, often sprinkling money in several of the better quality ones in hopes of capturing discovery-like returns. It should be no surprise then that Millrock, a roughly $5.38 million market cap company, is almost 70% held by influential resource investors including John Tognetti, Brent Cook and Rick Rule.
In addition to recruiting prominent investors, Millrock has been successful in finding solid joint venture partners to explore roughly 40 projects since 2008, although a minable discovery has remained elusive. Past joint venture partners have included Teck Resources, First Quantum Minerals, Kinross Gold, Vale, Altius Minerals and others.
Millrock is known for its expertise in Alaskan mineral exploration, and President and CEO Greg Beischer, a seasoned explorationist and mining entrepreneur, runs the company out of Anchorage, Alaska. Millrock has eight projects in the state.
In 2014, Millrock acquired a Mexican exploration company that came with a dozen exploration projects, a geological database and local management.
This morning, the company announced it has picked up three large exploration projects in the Golden Triangle region of northwestern British Columbia, where some of the richest precious metals mines in the world have been found. Millrock executed eight different agreements to acquire the projects and consolidate royalties, and paid $313,000 and 2,732,998 shares (subject to a 16-month lock-up).
News release: Millrock Expands Into Stewart Golden Triangle District, British Columbia
Here's a quick snapshot of the three projects:
The 20,276 hectare Todd Creek property had a historical and non NI-43101 compliant resource of 207,000 tons grading 5.85 g/t Au (Hemlo Gold Mines 1998 Annual Report). Todd Creek is adjacent to Pretivm Resources' southeast boundary. There's been not much modern exploration on the property. Exploration permits are in place for 2016.
The 32,000 hectare Oweegee Dome project is adjacent to Pretivm Resources' Brucejack project and adjacent to the east of Seabridge Gold's KSM project, two of the richest development-stage gold projects. There are numerous untested targets at Oweegee Dome, according to Millrock.
The newly consolidated and 7,300 hectares Poly property has numerous untested targets, many revealed by rapid glacial melting. Poly's exploration permits are also in place for 2016
Millrock CEO Greg Beischer told CEO.CA a map of the projects is being finalized, and will be available soon on the company's website.
"It's a big move for Millrock into the Golden Triangle district of British Columbia, where I worked as a young geologist in the early 1980s," Beischer said. "We're intending to assert ourselves as the premier prospect generator company in that region."
Millrock will invest some of its own money to organize and analyze all available data at its newly acquired B.C. projects, according to Beischer. He does not expect Millrock to drill its BC projects in 2016, but he will be looking for joint venture partners.
"It wasn't that easy to put these deals together, and bigger companies aren't as nimble as we are. We are good at that. The second key is we make it easy for big company geologists to understand the potential of the properties we own. We clean up any database for a project, we make sure any maps open up when we send the digital files, and we make sure it is all summarized so they can easily see what the exploration potential is."
"The exploration that's been done in this area has been done in fits and starts as capital is available. With such a broken land pattern, it makes it difficult to explore the big picture. We've tried to capture as much of the favourable structures and stratigraphy as we can in these large cohesive claim blocks so we can take that district-scale approach to the exploration."
Beischer talked about his strategy in the current mining and exploration bear market.
"If we keep doing good science, good exploration work, over time we're going to make discoveries. It's a sustained effort over time, it's not just pulses of exploration when there's an abundance of venture capital available. We're in this for the long term and it's a long-term business."
"We're being aggressive in project acquisition, but that's the only place we're being aggressive in spending money right now. We have to be really careful, because I just don't know how long this bad market is going to go on and we have to be prepared to wait it out. At the same time, I want to take absolute advantage of the tremendous bargains that we've been able to pick up in the last year and a half."
"In Mexico, we bought an entire exploration company that came with a dozen projects, people that know what they're doing, and a great database, that I think was worth the purchase price on its own." Beischer says Millrock is close to securing its second and third joint-venture partners in Mexico.
"In Alaska over the last three months, we've picked up two former producing gold mines that have excellent-looking exploration potential, and now we've picked up three large projects in the Golden Triangle. We'll be looking at more acquisitions, judiciously deploying the cash we've raised."
The company's Peninsula project in Alaska saw $2 million worth of exploration this summer in partnership with First Quantum Minerals. Beischer said he would have liked to see higher-grade results.
"Discovery of a mineable deposit is what we're after and as you know, that doesn't happen very often. Two thirds of our shares are owned by influential shareholders. If we give them any exploration success, we'll see it in our share price."
Millrock closed a $1.331 million financing Dec 10, 2015. Beischer expects Millrock to conclude 2015 with approximately $2.5 million in cash. Following the acquisition and recent financing, Millrock will have approximately 31.663 million shares outstanding and last traded at 17 cents ($5.38 million market capitalization). Millrock has an additional 1,391,500 options and 20,578,649 warrants outstanding.
For more information, visit Millrock's web site and read the company's filing statements on SEDAR for important risk disclosures.
Subscribe to the Millrock channel in chat.ceo.ca – the investment conference in your pocket.
Related: Explorer Netolitzky Returns to B.C.'s Golden Triangle
Legal Disclaimer/Disclosure: This document is not and should not be construed as an offer to sell or the solicitation of an offer to purchase or subscribe for any investment. No information in this Report should be construed as individualized investment advice. A licensed financial advisor should be consulted prior to making any investment decision. We make no guarantee, representation or warranty and accept no responsibility or liability as to its accuracy or completeness. Expressions of opinion are those of CEO.CA only and are subject to change without notice. CEO.CA assumes no warranty, liability or guarantee for the current relevance, correctness or completeness of any information provided within this Report and will not be held liable for the consequence of reliance upon any opinion or statement contained herein or any omission. Furthermore, we assume no liability for any direct or indirect loss or damage or, in particular, for lost profit, which you may incur as a result of the use and existence of the information, provided within this Report. Millrock Resources Inc. is a CEO.CA client. Either the author, Pacific Website Company Inc. (CEO.CA parent) or its consultants or employees may from time to time hold or transact in the securities mentioned without notice. At the time of writing, the author holds shares and warrants in Millrock Resources Inc. Some statements in this document contain forward-looking information. These statements address future events and conditions and, as such, involve known and unknown risks, uncertainties and other factors which may cause the actual results, performance or achievements to be materially different from any future results, performance or achievements expressed or implied by the statements. Such factors include without limitation the completion of planned expenditures, the ability to complete exploration programs on schedule and the success of exploration programs.