This Mid-Tier Gold Explorer is Breaking Out
Sabina Gold & Silver (SBB.TO) has been exhibiting signs of strong accumulation in recent weeks and broke out above a key resistance level last week:
 SBB.TO (Weekly)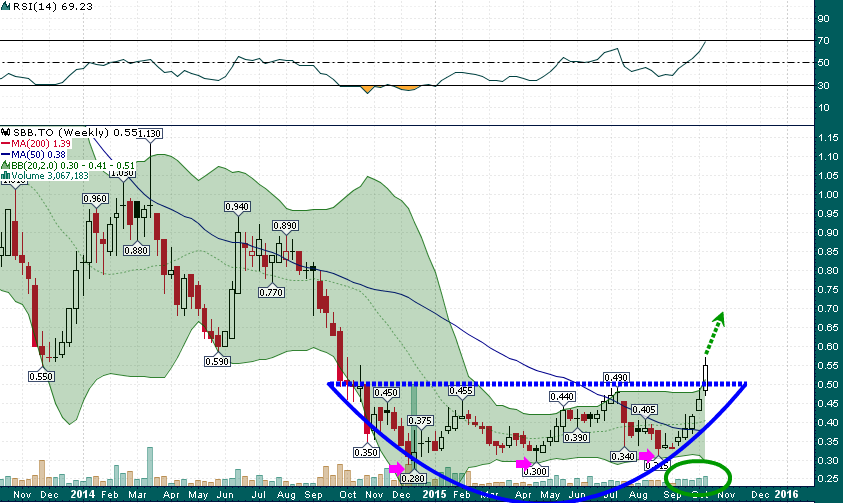 After falling hard at the end of 2014 SBB has put in a series of higher lows this year while forming a broad based bottoming pattern. More importantly, SBB has displayed signs of heavy accumulation in recent weeks (rising volume along with steady upward price action). Last week's breakout targets a move up to at least .70 in the coming weeks, and the .50 level now becomes support.