Two Key Levels For USD/CAD
Since breaking out at the end of last year the USD/CAD currency pair has been one of the cleanest trends of any global market: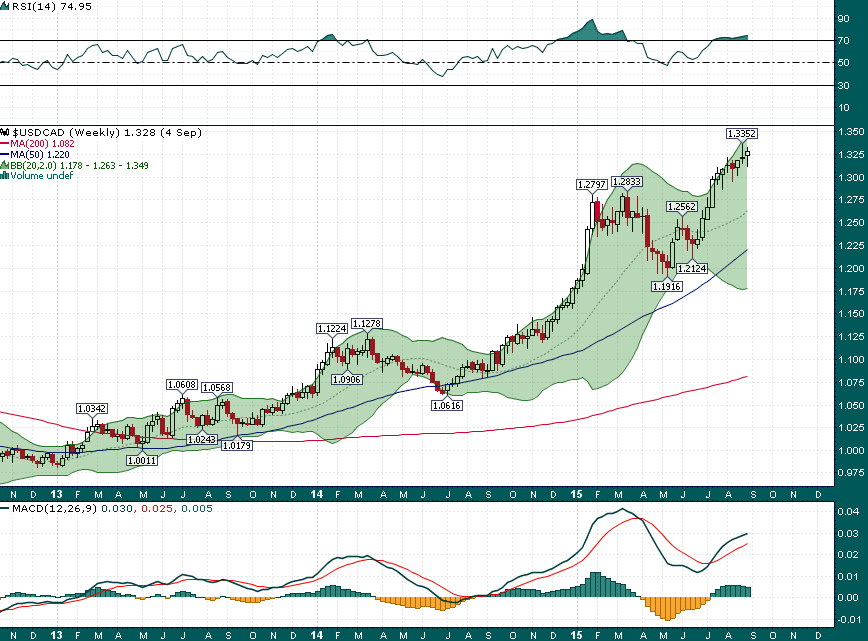 Here's what BNP Paribas has to say about USD/CAD:
"Slightly firmer GDP and employment data has left the market reluctant to price in immediate BoC easing but our economists are sticking with their non-consensus view amid a recessionary economy and continued weakness in oil prices….Easing as early as this week would generate renewed USDCAD upside momentum towards the 1.35 target on our long USDCAD trade,"
There are two clear observations that come to mind:
1. 1.3000 is a big level that should serve as strong support in the event of a pullback
USD/CAD Monthly
USD/CAD Daily
2. 1.3500 is a very obvious upside target and also happens to be the 61.8% Fibonacci retracement of the entire 2002-2007 Canadian dollar bull move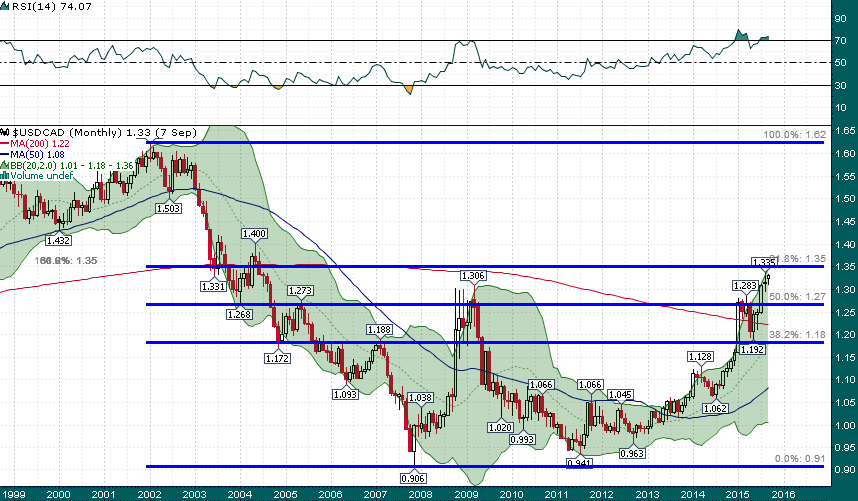 In summary, USD/CAD is in an intriguing spot between 2 major long-term levels. Buy the dip or sell the rip? Both might turn out to be good moves over the coming days…..