OPEC Fuels Biggest Oil Rally Since 2009
WTI crude oil futures are in the process of posting their largest 3-day rally since early 2009. Crude futures are now up ~22% since early Thursday morning's lows: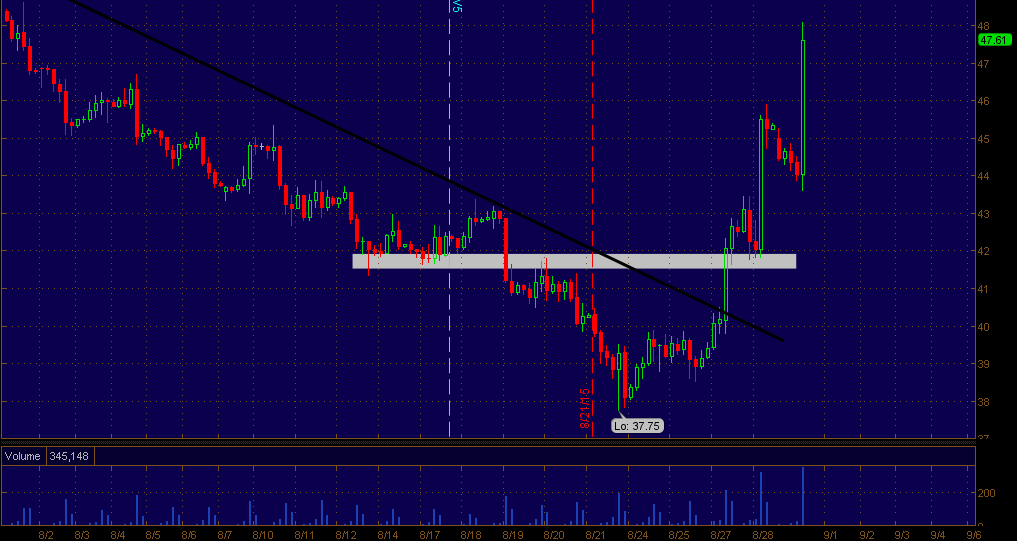 This morning's powerful bullish reversal from below $44/barrel to over $48/barrel has been fueled by rumblings that OPEC may be ready to take action in order to help "the oil market to achieve equilibrium with fair and reasonable prices."
The last time that crude oil posted such gains within such a short time span was back in February 2009 when oil had just bottomed near $33/barrel and quickly rose back above $40/barrel, not too dissimilar to the current scenario:
The $48-$50/barrel area should offer some resistance on the way up just as it served as support on the way down. This morning's low ($43.60) also happened to occur near an important area of previous support dating back to early in the year – this level now becomes major support going forward.