The Most Bullish Month of the Year for Gold
Gold is at an interesting crossroads. Sentiment couldn't be much worse and the technical picture is putrid. However, we are entering what has historically been by far the most bullish 5 week stretch of the year historically: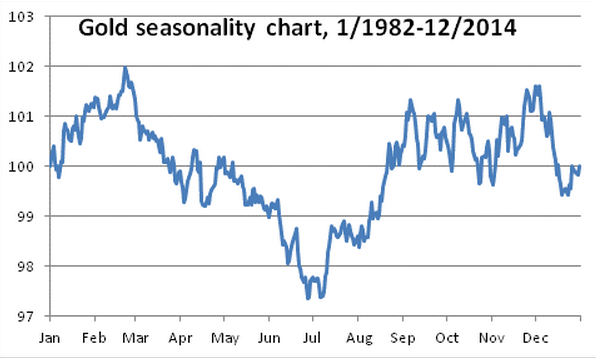 The clear bullish bias lasts all the way through Labor Day (September 7th). We will be interested to see where the precious metal sits one month from now; will seasonal tailwinds prevail or are the bear's teeth sunk too deeply for bulls to resist?