Gold has a very strong tendency to put in a major low during July and rally well into September/October. In fact, using a 20 year seasonal study chart we can see that gold typically makes one final dump lower into the July 4th US holiday before turning higher for the next 3 months: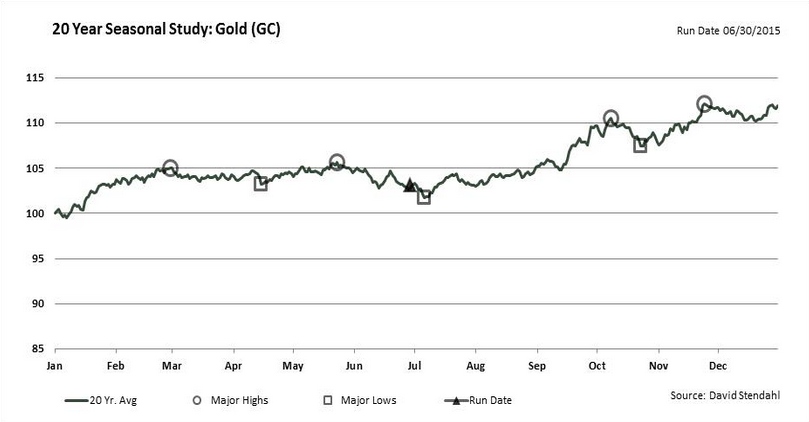 Source: Signal Financial Group
Meanwhile, gold is testing an area of minor support ($1167-$1170) this morning:
If this support holds and gold reverses back above $1190 we may already have a major seasonal low in place this year. However, if gold breaks down below $1167 the yellow metal may have to test all the way down to the $1130-$1140 area before buyers step in to halt the decline.