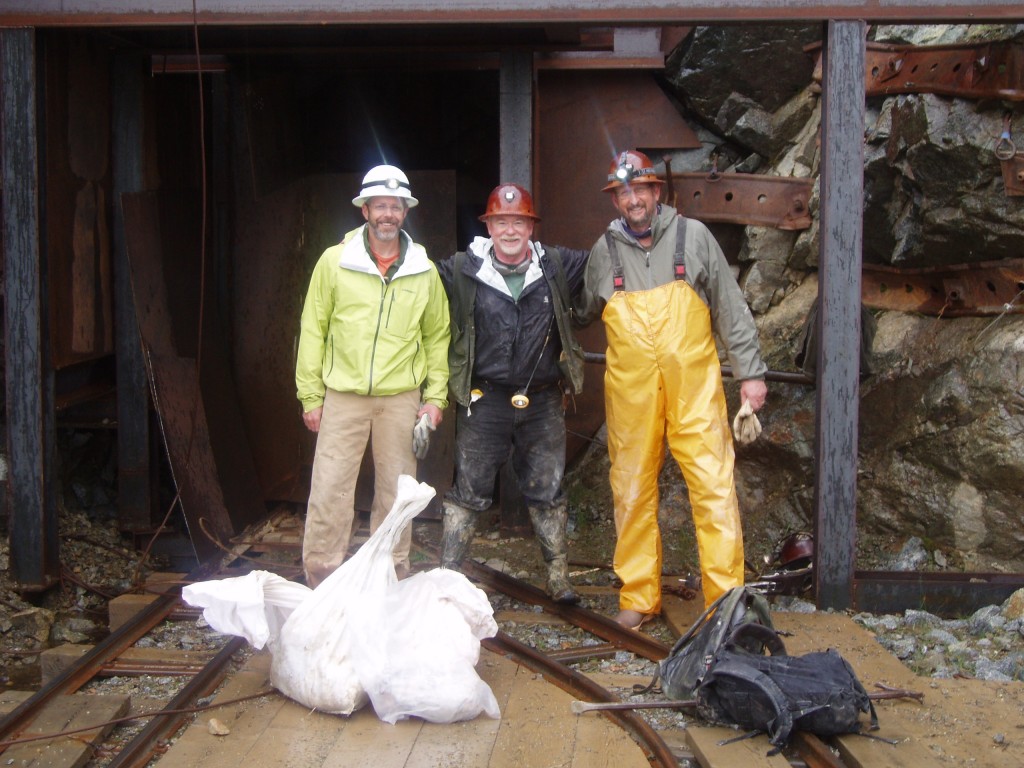 Miranda Gold CEO Ken Cunningham sees 2-3 more difficult years ahead for mining investors, which gives his company more time to acquire and advance its projects with less competition. His low-market-cap prospect generator, Miranda Gold (MAD.V), plans to further monetize its Nevada gold assets, while another JV-partner in Alaska forges ahead modest, high-grade gold production with expansion potential. Meanwhile, Miranda's significant geological expertise is focused on making a big discovery in Colombia.
Nothing replaces experience in any industry, especially mineral exploration. Miranda Gold (MAD.TSXV) President and CEO Ken Cunningham has spent the past forty years searching for, and finding new mines around the world. He's earned a strong reputation among mining investors as a bright and determined geologist. Ken Cunningham is passionate about finding gold, (check out his Internet handle: Mad4Au). And his primary mission for the past decade has been creating shareholder wealth for investors in Miranda Gold Corp.
Miranda Gold is a prospect generator firm active in gold exploration in Alaska, Nevada and Colombia. For the uninitiated, prospect generators are exploration ventures that come up with ideas to find new mines, then find deep-pocketed joint venture partners to help share the financial risk of the exploration. Miranda's shares trade on the TSX-Venture Exchange under the symbol MAD, and can be fetched for nine cents at press time. The company's market capitalization is less than $7 million despite having a substantial project portfolio, an impressive management team, and about $3 million in the treasury. Since EnergyandGold.com's goal is to identify compelling junior companies with excellent management teams, we jumped at the chance to sit down with Miranda Gold President and CEO Ken Cunningham in Vancouver for coffee. What follows is a transcript of our brief conversation:
Scott Armstrong, Energy and Gold.com (E&G): Mr. Cunningham, great to see you today and good meeting you at the recent PDAC event in Toronto. Please give us a brief background of yourself and Miranda.
Ken Cunningham (KC): I'm a geologist and have been involved in mineral exploration for about 40 years now. I had a chance to join Miranda a little over 10 years ago and since then, we enjoyed the last bull market. Originally we were quite active in Nevada, but have recently changed our focus and now we are more active in Colombia.
We've built a strong team, put together a good property portfolio, and we've got a solid reputation both with the major mining companies and with the financial community.
Prior to Miranda I worked for major mining companies for 20+ years. The junior sector provides different challenges and as you surely know we're in a pretty tough bear market right now. But we've positioned ourselves to survive this downturn and we have about $3 million in the treasury. We follow the prospect generator joint-venture business model and in this market that's a particularly good model. For example, we have a joint venture on our remaining Nevada project and are focusing our resources (treasury and people) on Colombia where we've got Agnico Eagle as a strategic alliance partner.
E&G: What was Miranda's focus previously, and how has that focus changed?
KC: Our past focus was the Cortez trend in Nevada. Over the last few years we have experienced a decline in partners that can afford to test for deep buried Carlin-type targets. We made a decision 4 years ago to move to Colombia where we were exploring in a frontier jurisdiction and where orebodies were outcropping. We simply feel that we will make a significant discovery sooner in Colombia.
E&G: Where is the company focusing its attention now? 
KC: We are a small group and in this market we need to protect our treasury. We are in the process of selling or monetizing our Nevada assets and we are waiting to see if that process comes to fruition. So we are de-emphasizing Nevada and focusing on Willow Creek in Alaska for near term production and Colombia for world-class exploration and discovery.
E&G: Can you tell me more about the company's financial situation? Do you anticipate raising further equity soon?
KC: We currently have a 2+ year treasury but our plan is to be self financing once Willow Creek goes into production, which we believe could be as soon as 2017. Meanwhile we will investigate all available means to maintain a healthy treasury.
E&G: The Mad stock chart looks like a lot of junior miners' charts. How are you going to stop the bleeding? 
KC: Like most juniors we have cut IR to conserve treasury. We do however, attend several conferences each year to keep shareholders informed of our activities. If you remember recently, that's where you and I met. I am hopeful that once our partner at Willow Creek produces a pre-feasibility study that the market will start paying more attention to what we are achieving.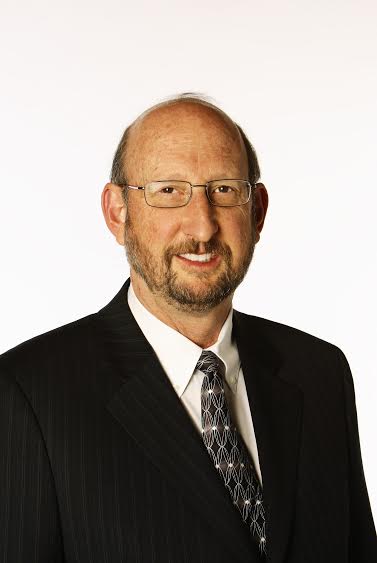 E&G: You have been around this industry for a long time. What are you seeing? Are we at the bottom of this bear market?
KC: I get asked that question a lot and I tend to be cautious. I think we're at a bottom but I also think the recovery will be very slow. It's probably going to be 2017 or 2018 before we see the recovery that shareholders are looking for.
E&G: What are some of the biggest hurdles that Miranda faces?
KC: The hurdle for a junior is always news flow. We would love to be drilling some of these targets at Willow Creek in Alaska but our partner is focused on moving to production. So we need people to partner with who have money to test our targets. We're very fortunate to have the Prism JV in Colombia and also the Agnico Eagle partnership in Colombia.
We feel that Miranda is one of the top juniors in Colombia and that is evidenced by the fact that Agnico Eagle is getting their exposure to Colombia through our alliance with them.
E&G: What type of targets are you going after in Colombia?
KC: I've always been of the mindset that grade is king when it comes to mine quality. Colombia has several different types of deposits; it has copper porphyries, and disseminated, intrusive related gold deposits. There are three different mountain building events that have produced mineralization in Colombia and we have been building models in order to differentiate between them to determine which tectonic event has produced the biggest and best deposits.
We are looking at things that are in excess of a gram (1 gram/tonne). I am very skeptical of sub-gram deposits because they are more susceptible to the gold price. On our Cerro Oro project with Prism Resources we have artisanal miners in the area who are mining veins that are in excess of 10 grams/tonne of gold.
To jump out of the Colombia arena for a second, we are also very excited about our Willow Creek Project in Alaska with Gold Torrent. It will be an underground project with relatively small production, but the gold grade is more than 20 grams/tonne. You can drive to this project from Anchorage. Our partner is putting in the cap-ex to move it forward and we expect to have cash flow coming out of Willow Creek within the next few years. This is a great example of the prospect generator model. We identified and acquired a significant asset with a resource and have partnered with a company that has underground mining experience.
At Willow Creek [in Alaska], our partner, Gold Torrent Inc. will provide the first $10M of Cap-ex to earn a 70% interest. Initial production is modeled to be ~20,000 ounces per year with Miranda's percentage of revenue to be approximately +$2M.
E&G: What else makes Miranda unique in the junior mining space?
KC: Without a doubt it's the management team. We are not promotional and every full-time employee of the company is a geologist. We are looking to make a discovery for our shareholders that will be significant. We are trying to use the Willow Creek asset as a stepping stone to achieve production and we have an adequate treasury to move forward with exploration on our Colombia projects. This would make us unique; a prospect generator with cash flow!
We also have a really strong shareholder base. Rick Rule and Sprott, Paul Van Eden, Adrien Day, Paul Stephens to name a few; these guys are fund managers and big investors who are betting that we are going to make that discovery in Colombia which will greatly reward all of our shareholders.
We see ourselves as a company that has taken advantage of this downturn and acquired some really good assets which will reward us in the next bull market. We also plan to move Willow Creek into production and then expand the size of the play; we see unbelievable potential there.
E&G: Any final thoughts, what should our readers takeaway about Miranda?
KC: The key thing investors should know is that Miranda's management team has been successful and we have positioned Miranda to make a significant discovery in the future. We can't foresee when that will happen but we have also positioned the company financially to withstand the current downturn. We look forward to delivering that discovery.
Visit MirandaGold.com to learn more and subscribe for the latest updates from the company, and add MAD.V to your watchlist.
Mineral exploration companies are some of the highest-risk investment opportunities. Visit Miranda Gold's profile on www.SEDAR.com to familiarize yourself with the risks associated with Miranda's business.
This is not a recommendation to buy or sell any security. Always do your own due diligence and consult a licensed investment adviser prior to making any investment decisions.
No payment whatsoever exchanged hands for the production or promotion of this article. The author has no direct or indirect financial relationships with Ken Cunningham or Miranda Gold.
This interview contains forward-looking statements that are based on Miranda Golds current expectations and estimates. Forward-looking statements are frequently characterized by words such as "plan", "expect", "project", "intend", "believe", "anticipate", "estimate", "suggest", "indicate" and other similar words or statements that certain events or conditions "may" or "will" occur. Such forward-looking statements involve known and unknown risks, uncertainties and other factors that could cause actual events or results to differ materially from estimated or anticipated events or results implied or expressed in such forward-looking statements. Such factors include, among others: the actual results of current exploration activities; conclusions of economic evaluations; changes in project parameters as plans to continue to be refined; possible variations in ore grade or recovery rates; accidents, labour disputes and other risks of the mining industry; delays in obtaining governmental approvals or financing; and fluctuations in metal prices. There may be other factors that cause actions, events or results not to be as anticipated, estimated or intended. Any forward-looking statement speaks only as of the date on which it is made and, except as may be required by applicable securities laws, Miranda Gold disclaims any intent or obligation to update any forward-looking statement, whether as a result of new information, future events or results or otherwise. Forward-looking statements are not guarantees of future performance and accordingly undue reliance should not be put on such statements due to the inherent uncertainty therein.