Daily commodity chart wrap 4/7/2015…
WTI Crude Oil (Daily)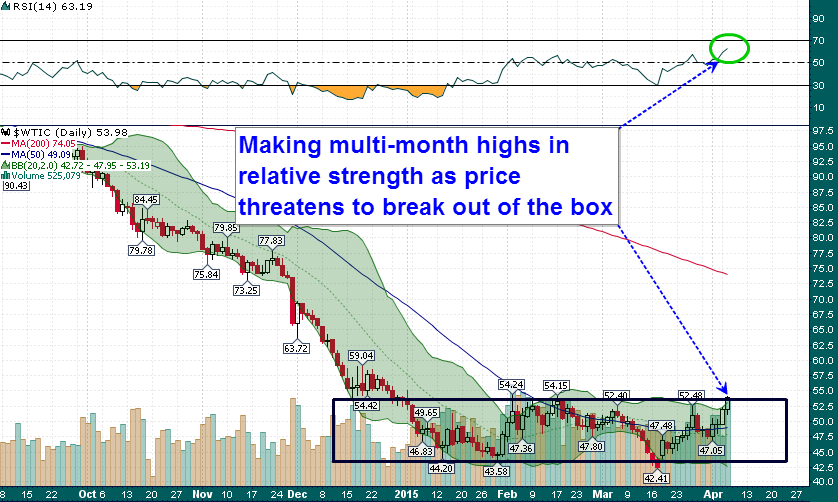 WTI tested the $54 resistance level today. While this is at least the 3rd time this level has been tested during 2015, it is the first time since February so some pause/pullback is to be expected before a decisive breakout takes place.
Oil crash analog to the 1980s…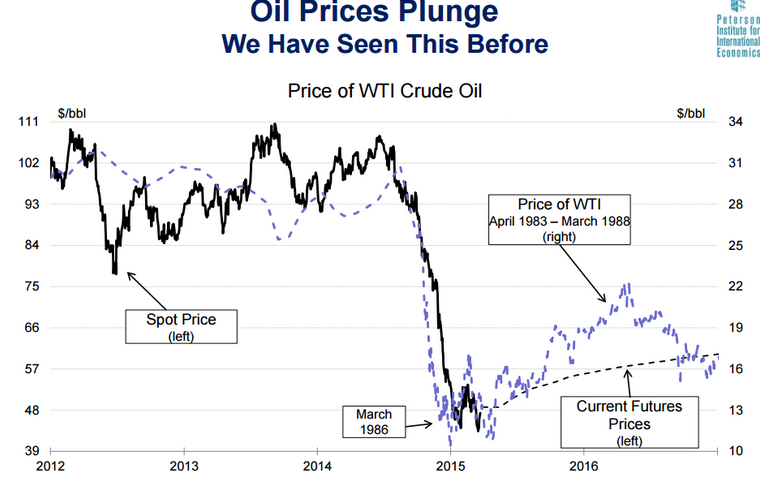 The analog chart to the 1980s oil crash offers a bullish view for the oil price outlook for the rest of year.
We have seen a nearly 1,000,000 contract surge in crude oil futures open interest since the end of last year: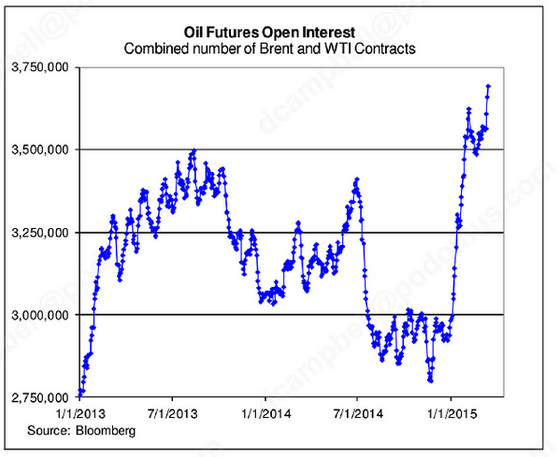 This phenomenon can be partially explained by the decline in price which makes the notional dollar value increase less noteworthy. However, the primary factors involved in this surge in open interest are increased hedging by producers and increased speculation by traders and hedge funds.