Gold miners as represented by the GDX are threatening to fall for the 6th consecutive trading session after they were once again repelled near the $20 support/resistance level: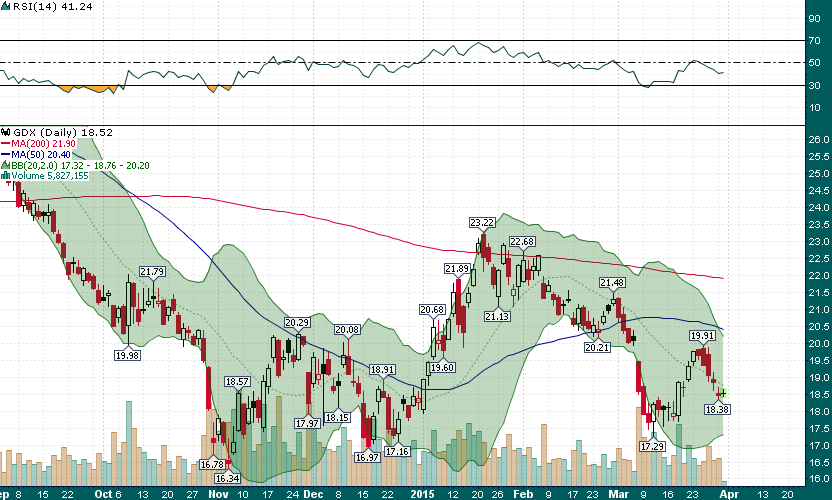 A fun fact is that even during the gold mining bear market of the past 3 years the GDX has only fallen for 6 consecutive trading sessions on 5 occasions and the results in terms of what transpired over the subsequent 5 trading sessions after this occurred is nothing short of remarkable: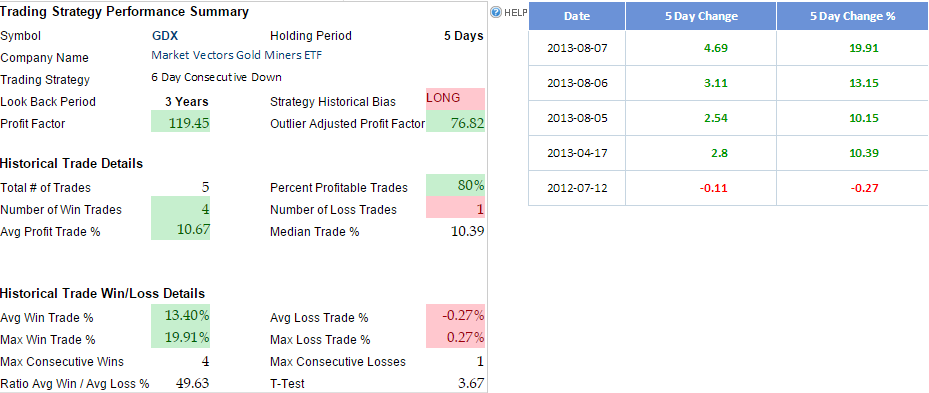 Source: paststat.com
Despite the relatively small sample size, the ridiculously large profit factor cannot be ignored, particularly when laid against the backdrop of a vicious bear market.
Moreover, the series of higher lows since the November bottom remains intact for the GDX:
A breakout above the downtrend line drawn from the January high which roughly coincides with the $20 resistance level would be highly noteworthy to say the least.
From my perspective a long trade in GDX from current levels (especially if we see another down close today) is quite attractive. One can place a stop loss below the march low and risk roughly $1.25/share while easily target $3-$4 of upside on a swing trade time frame (1-3 weeks).
Full Disclosure: The author of this post was long shares of GDX at the time of writing