All the talk over the weekend has been about a 'Grexit' (a Greek exit from the euro) as the new Greek Finance Minister, game theory expert Varoufakis, continues to follow his path of utilizing a "hostage situation" negotiation strategy with Greece's EU partners. While sentiment continues to remain extremely negative on the euro, there are some reasons to believe a sizable turnaround in the common currency could be fast approaching:
1. Speculative net short interest is essentially at an all-time record with small speculators at an all-time record short interest and large speculators at their 2nd largest net short position on record (only June 2012 was greater):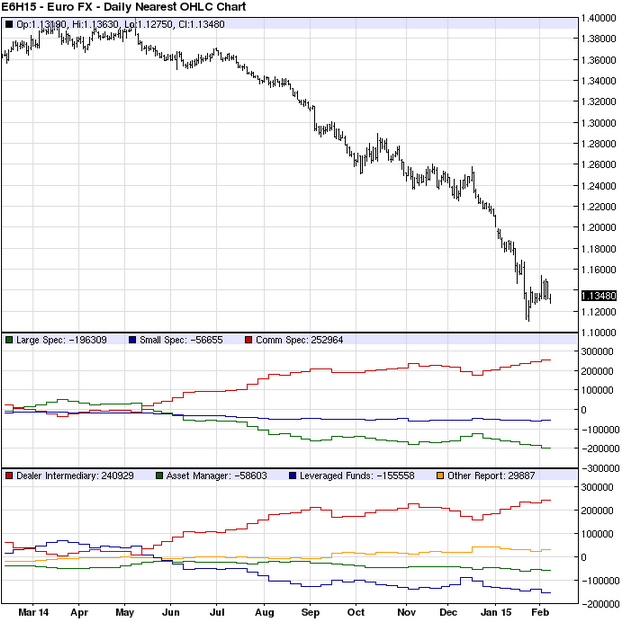 Speculators in euro futures have a net nominal short position in excess of $35 billion!!
2. Could the recent large decline in energy prices help to stimulate eurozone economies and make exports more competitive globally?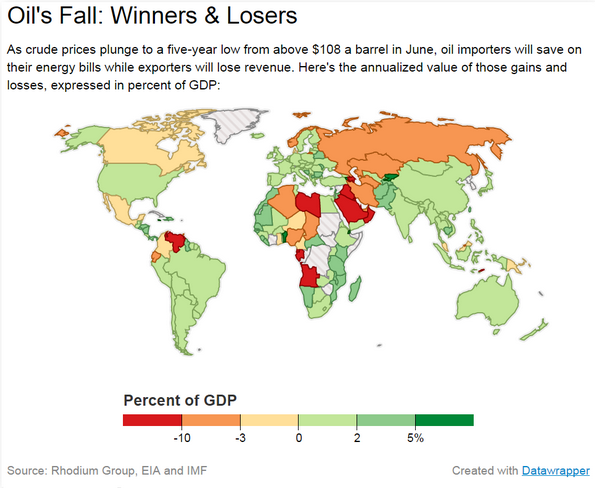 The answer is yes. Stronger economic growth and export growth should provide a tailwind for the euro currency during 2015 if a Grexit can be sidestepped.
3. Currency markets have moved well ahead of the recent Greek turmoil and any indication that Greece and its EU partners have reached a deal could set off a large short covering rally. Any rally is likely to be capped near the gap fill and previous support level at 1.20:
Such a rally would serve to rebalance the market and set up the next leg lower which will likely involve a trip to parity.
It is important to remember that markets rarely move in straight lines for very long and after a nearly 3000 pip decline in barely more than 6 months it is somewhat shocking to still see so many vocal EUR/USD bears. In fact, according to investup.com sentiment on the euro is worse than it was in June 2012: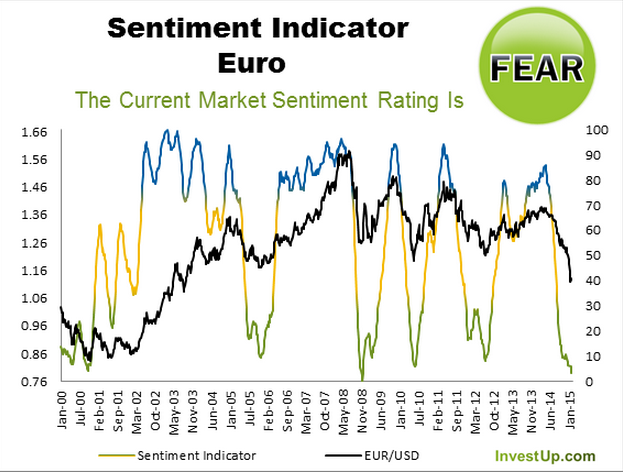 This fact alone should curb ones bearish enthusiasm regardless of what is going on in Greece.