The gold miners are represented by the GDX have vastly outperformed gold thus far during 2015: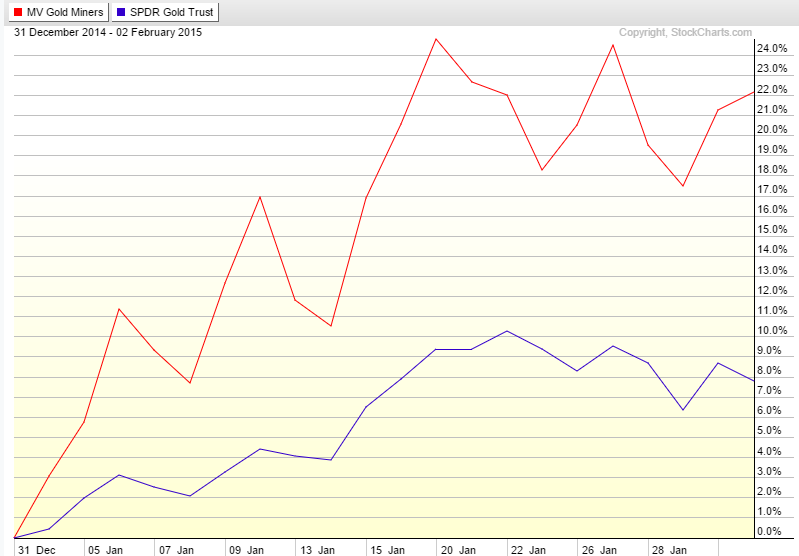 This impressive display of relative strength has developed into a near perfect symmetrical triangle on the daily chart of GDX despite a relatively messy recent consolidation between $1252 and $1297 in gold itself: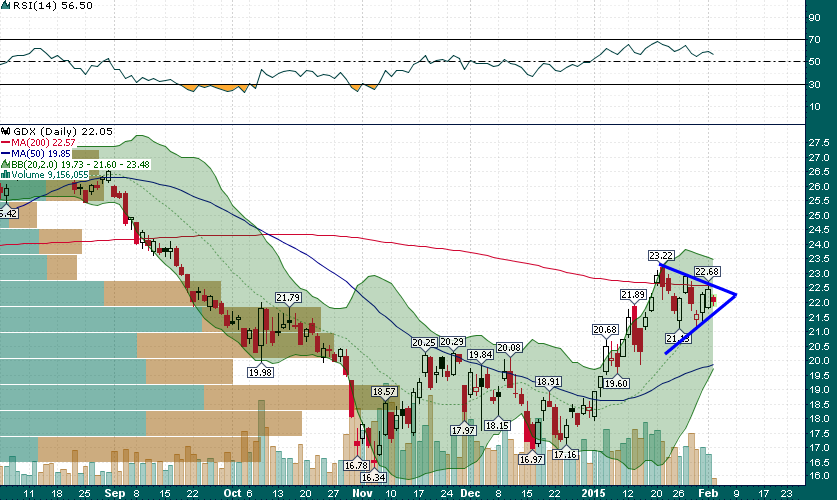 I believe this triangle pattern is very important to watch over the next couple of days. Here are some words on symmetrical triangles from famed chart pattern guru Tom Bulkowski:
"Triangles perform better post breakout when they appear at the start of trends."
"Patterns with heavy breakout volume (above the 30-day average) do better." 
Both of these quotes apply to the GDX chart, especially given that we are in the 2nd month of a nascent uptrend coming out of a brutal 3+ year bear market. A daily close above $22.50 could count as a bullish breakout in my book, whereas, a daily close below $21.50 would classify as a bearish breakdown. Of course this pattern will morph into another one over the coming weeks, however, for now this symmetrical triangle is the one to keep a close eye on.