Blackberry shares (BBRY) exploded higher during the final 20 minutes of trading this afternoon on reports of a takeover offer from Samsung: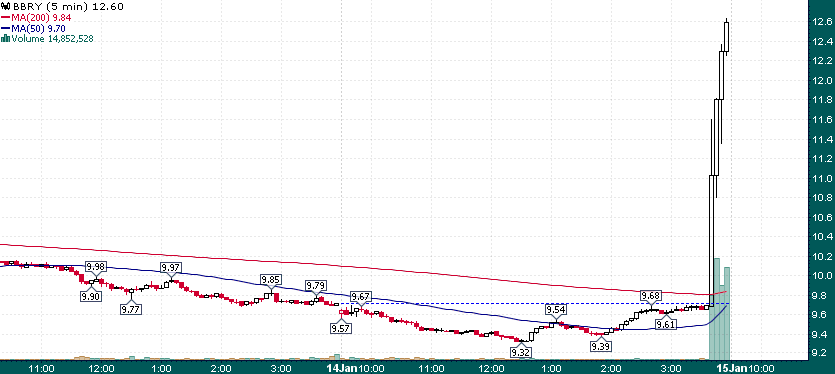 The reported range of $13.35-$15.49 aligns nicely with a technical price target I placed on the shares in December. Given the enormous volume and the power of the breakout from the recent range I would not be surprised to see the final takeover price end up at the high end of the stated range (or even above the high end at $16+):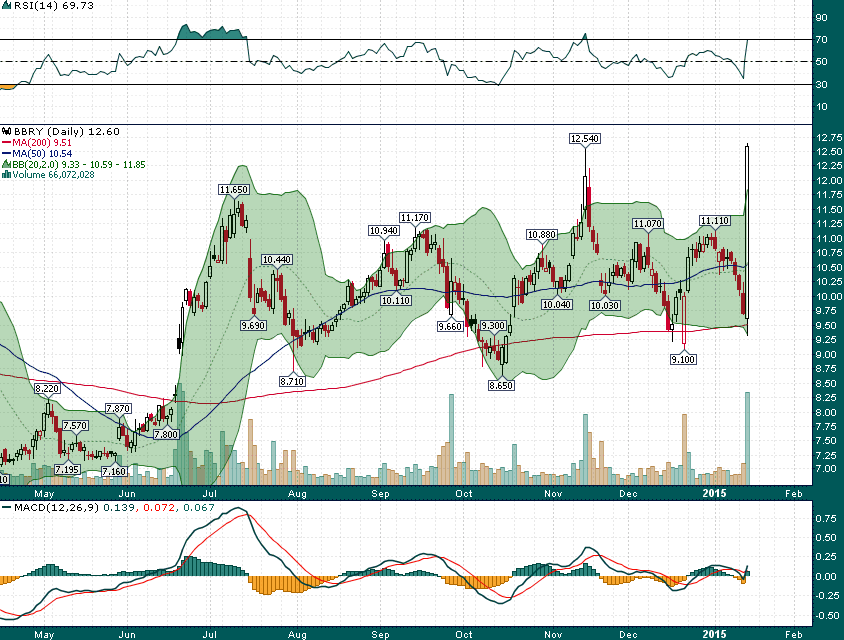 We will update this story as more information becomes available.
Update: Blackberry released a statement saying that "BlackBerry has not engaged in discussions with Samsung with respect to any possible offer to purchase BlackBerry." BBRY shares are down 15% in after hours trading – all of this speculation and denials should make for an interesting trading session in BBRY tomorrow.