A Stunning Gold COT Report
This afternoon's Commitments of Traders report released by the CFTC was surprising in that we learned that small speculators actually increased net short length during the week ending January 5th and large speculators did not significantly increase net length (which remains at historically low levels):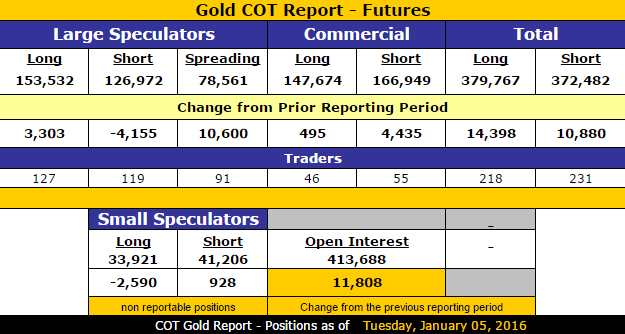 This surprising level of complacency by market participants helps to explain the high volume breakout we witnessed on Wednesday and Thursday as shorts were forced to cover on the move over resistance near $1090:
Gold (Daily)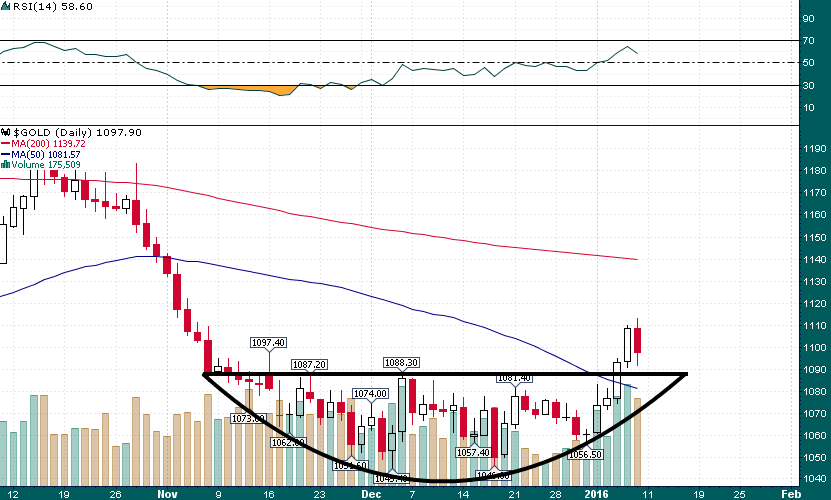 Perhaps the most interesting observation of the gold market is that gold has hammered out a viable rounding bottom pattern during the last couple of months despite growing bearish sentiment and a consensus view that a Fed rate hiking cycle will be the final nail in the coffin for the shiny yellow metal.
The herd is convinced that gold isn't the asset to own in 2016, yet there is a powerful bottom in place and a large number of market participants who are poorly positioned for additional upside. If gold continues to hold above $1090 next week a further short covering rally up to at least the $1130-$1140 area seems likely.