It seems like ages ago that silver was rallying 10% every week with no end in sight…
Silver (February-April 2011)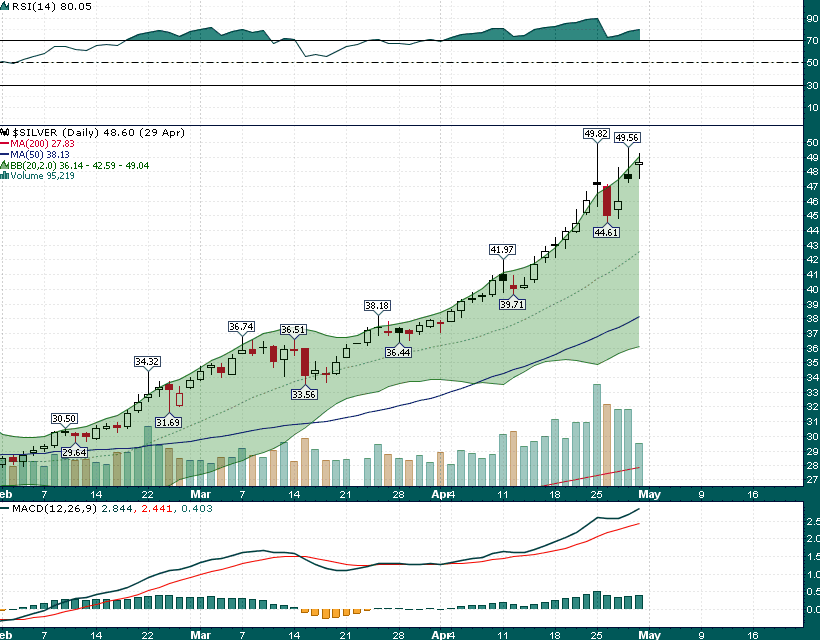 For silver bulls this chart brings back fond, but distant memories. The bear market which began in April 2011 has been grinding on weary bulls for more than 4 1/2 years and today's modest sell-off marks the 11th consecutive lower close for silver:
Silver (Daily)
(this chart includes Sunday futures sessions which if included would extend silver's losing streak to 13 days)
The only other time that silver had a worse losing streak than the current one was in 2001 when the metal fell 13 consecutive trading sessions:
Silver (2000-2001)
The bad news for silver bulls is that price fell further in both the short term and the medium term. However, the good news is that silver would go on to put in a major low later in the year – A low from which silver would rally more than 1000% over the next decade! I wouldn't be surprised to see a similar scenario play out this time around as well.
The recent sell-off was almost too predictable after futures speculators and hedge funds piled into aggressive long positions during September and October: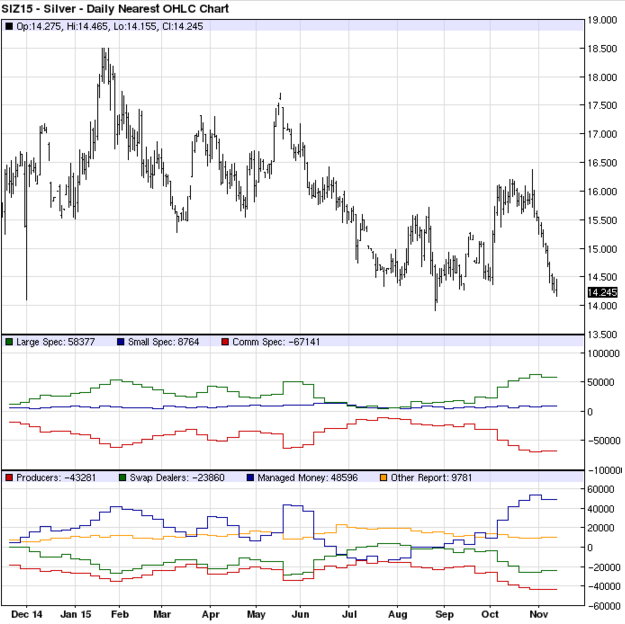 Just like we saw in January and May when futures speculators started to get aggressive on the long side the rug was pulled out from under them rather quickly. It will be interesting to see the Commitments of Traders Data both this Friday and next Friday, I expect that commercials are actively covering short positions in the low $14s but we will have to wait and see.