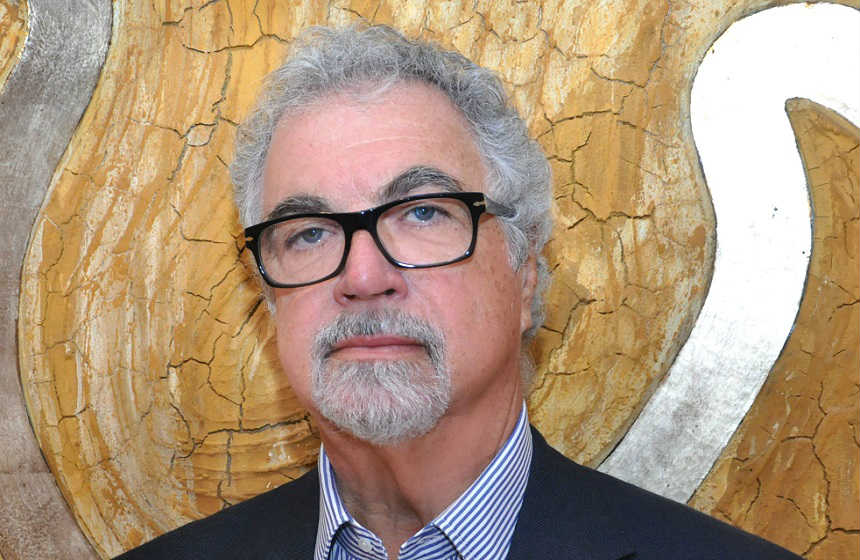 Neil Woodyer, CEO, Leagold Mining Corp LMC
Many try to create worldly wealth through ownership of gold mines, yet few actually pull it off.
Neil Woodyer was the 2016 Mining Journal CEO of the Year, a serious honour for those in the mining know. Through acquisitions, Woodyer and his team built Endeavour Mining EDV into a leading mid-tier gold-producer from scratch. Endeavour is on track to produce over 600,000 ounces of gold in 2017, worth roughly US $800 million at current prices. EDV shares climbed from $3 to over $25 since 2014, creating almost $1 billion in new shareholder wealth. Egyptian billionaire Naguib Sawiris took control of Endeavour in 2016, freeing up Neil and his team to do it again.
Enter Leagold Mining Corp LMC, Woodyer and team's latest venture that is not yet well known despite an impressive start. In late 2016, Leagold launched with a C $35 million capital raise, followed by the US $350 million acquisition of the Los Filos gold mine from Goldcorp, catapulting Leagold to mid-tier status. Los Filos produced 231,000 ounces of gold at All In Sustaining Costs (AISC) of $878/oz during 2016, making it one of Mexico's largest and most profitable operating gold mines.
Upcoming catalysts for Leagold include an ongoing $7.7 million drilling campaign to grow and upgrade resources. They are also expected to complete a development plan for El Bermejal, a potentially lucrative underground development project where simple ramp access to the new deposit could significantly lower Leagold's costs. In the near-term, Leagold is also expected to up-list to the premiere TSX "big board" stock exchange from the TSX-Venture, providing greater visibility among global investors.
We caught up with Mr. Woodyer by Skype Thursday to discuss these catalysts and gain insight into his strategy for creating wealth with gold mines.
Tommy Humphreys: 
Good morning, Neil. I'd like to start with game-plan. What's the overall strategy you're deploying in Latin America with your current venture, Leagold Mining?
Neil Woodyer:
Good morning, Tommy. The essence of it is a small group operating as an entrepreneurial management team, doing a buy-and-build strategy. And Los Filos is a great starting point. We've done it before and we're doing it again.
When we did the Los Filos deal and got the bid accepted, Leagold had 7 employees. Six are ex-Endeavour. There are 13 total now. It will have no more than 20 ever. It's a small team working in the way we've worked in the past; that's how we did it the last time.
TH:
That's great. So, what's happening presently with Los Filos?
NW:
Well, we've owned Los Filos for 5 or 6 weeks now. In that period of time, we've seen the results of the first quarter from Goldcorp. We know there are a number of smallish investments we should make to increase profitability—things we can do to improve the operational efficiency of the mine.
TH:
You've certainly had success doing that in the past.
NW:
Yes, well one of the secrets of Endeavour was that the first mine we bought was a project that had a feasibility study done. But the mine wasn't operating well and those same people prepared the feasibility study. So I said, screw that—let's get a new feasibility study done while we turn this mine around.
So we did that, and then another mine came along, and we leapt into that one. Each time we bought something, we brought something else in with it, and that's the way you build a mine portfolio. You manage each mine tightly and adjust present operations; you have to have a simple formula. And if you do that, you start getting results. At the same time, if you buy an asset plus a management team, or plus another project, you now have more stepping stones. And that's exactly how we did it.
TH: 
Interesting. So, what can you tell my CEO.ca faithful about Los Filos from a value perspective?
NW:
I prefer, Tommy, to look at things through the philosophy we've adopted. As I mentioned, it's a buy-and-build doctrine, but it's also about selecting assets that have steps to them; developing them rather than just buying a prescribed asset.
When you ask me what the value is of Los Filos, I can give you a good idea of what the value of the present operation is, but tomorrow's operation will include an additional underground mine. A few years down the line, there's a couple of other potential underground mines on-site. There's more exploration to be done. It has a life of its own.
TH:
I'm starting to get a good feel for your overall business strategy and mining philosophy. So, what's next for Los Filos?
NW:
It's important to recognize, Tommy, that Goldcorp ran Los Filos as part of a very, very large business with certain policies, procedures, and things like that. Now, it's a much more dedicated mine than it was, and we need to fine-tune things. We also need to change a number of the management processes and procedures.
We've succeeded in our previous roles by keeping our decision-making very short, very tight, and very clear. We didn't go into committees. We didn't go into long presentations, anything like that. We assessed what we needed to do—and we did it. We need to change the culture at the mine site in some respects. So, over the coming months, there will be lots of things happening at Los Filos aimed at improving the operational efficiency along with a change in culture.
TH:
Can you expand on operational efficiency and culture a bit more?
NW: 
Sure, for example, there are a number of services Goldcorp had – such as payroll, accounting, purchasing, HR, legal – that were all handled out of Goldcorp's Mexico City office, which operated all of its mines in Mexico. Our philosophy is that you run a mine very simply and fully from where it's located—giving the general manager full charge of it as a business. So, we have a transition period where we're setting up the new payroll, purchasing, securing an in-house lawyer, etc.; we're doing all of these things over the next three months.
At the same time, we have to change some of the philosophy at the mine—the way certain things were looked at in the past. We need to focus on how each part of the mine is contributing to its profitability. On a longer-term development basis in parallel to that, we'll be coming up with a fairly detailed plan on how to develop El Bermejal. We're commencing a review and optimization study on that now.
In a few months' time, we will hopefully have the mine operating the way we, as a management team, want it to operate—simply, straightforwardly, and with its own self-contained procedures so that it's operating as it should be operating. At the same time, we will have a plan on how to develop El Bermejal underground.
TH: 
Sounds exciting, Neil. Leagold is definitely going to be a company to keep a close eye on going forward. So, it's a well-known fact you built Endeavor through acquisition; what's on the near-term horizon acquisition-wise for Leagold?
NW:
We gained a lot of valuable knowledge with Endeavour. One of the things we learned is that you have to move quickly. We cannot afford to run an inefficient business. Whatever we're doing, we have to bring our costs down in order to maintain our competitiveness. We had a $20 million overhead when we had two mines with Endeavour, and when we got to five mines, we had that same $20 million overhead. I'm not going to get to more than 20 people at the corporate level with Leagold.
In terms of acquisitions, we won't be buying anything that's too technically complicated. We'll avoid low-grade, big earth-moving exercises.
When you take over a situation, you've got to assess what you're going to be doing over the next period of time with a focus on longer-term development. You need to be very clear on how you're going to manage the business; it's about being decisive early-on in terms of how you're going to do that and what needs to change.
So, those are the things you learn. Move quickly. Move decisively. Make sure you know what you're doing in the first place. If it's tough on people who've had a different approach and style—then they've got to move on.
TH:
Neil, thank you; I appreciate you taking the time to chat with me today about Leagold. I see immense opportunity in Leagold at current levels.
NW:
My pleasure, Tommy.
Leagold Mining (LMC: TSXV) snapshot:
Friday Closing Price: C $2.47
Market Capitalization: US $277 Million (151.3 Million shares x CAD $2.47 (USD $1.83))
Cash: US $76 Million at April 7, 2017
Debt: US $150 Million Senior (LIBOR or 1%,+7%)
Enterprise Value: US $351 Million
Mineral Reserves*: 1.7 Million oz
Mineral Resources*:

Measured and Indicated: 11.5 Million oz
Inferred: 4 Million oz
* = See "Appendix – Notes to Mineral Reserves and Resources" on page 25 of Leagold's corporate presentation

Disclaimer: All statements in this report, other than statements of historical fact should be considered forward-looking statements. These statements relate to future events or future performance. Forward-looking statements are often, but not always identified by the use of words such as "seek", "anticipate", "plan", "continue", "estimate", "expect", "may", "will", "project", "predict", "potential", "targeting", "intend", "could", "might", "should", "believe" and similar expressions. Much of this report is comprised of statements of projection. These statements involve known and unknown risks, uncertainties and other factors that may cause actual results or events to differ materially from those anticipated in such forward-looking statements.  Risks and uncertainties respecting mineral exploration companies are generally disclosed in the annual financial or other filing documents of those and similar companies as filed with the relevant securities commissions, and should be reviewed by any reader of this newsletter.
Tommy Humphreys is an online financial newsletter writer. He is focused on researching and marketing resource and other public companies. Nothing in this article should be construed as a solicitation to buy or sell any securities mentioned anywhere in this newsletter. This article is intended for informational and entertainment purposes only!
Be advised, Tommy Humphreys is not a registered broker-dealer or financial advisor. Before investing in any securities, you should consult with your financial advisor and a registered broker-dealer.
Never, ever, make an investment based solely on what you read in an online newsletter, including Tommy Humphreys' online newsletter, especially if the investment involves a small, thinly-traded company that isn't well known.
Tommy Humphreys' past performance is not indicative of future results and should not be used as a reason to purchase any stocks mentioned in his newsletters or on this website.
In many cases Tommy Humphreys owns shares in the companies he features, and that is the case with respect to Leagold. For those reasons, please be aware that Tommy Humphreys can be considered extremely biased in regards to the companies he writes about and features in his newsletters, including Leagold.  Because Tommy Humphreys owns shares of Leagold, there is an inherent conflict of interest involved that may influence his perspective on Leagold. This is why you should conduct extensive due diligence as well as seek the advice of your financial advisor and a registered broker-dealer before investing in any securities.
Tommy Humphreys may purchase more shares of Leagold for the purpose of selling them for his own profit and will buy or sell at any time without notice to anyone, including readers of this newsletter.
 
Tommy Humphreys shall not be liable for any damages, losses, or costs of any kind or type arising out of or in any way connected with the use of this newsletter. You should independently investigate and fully understand all risks before investing. When investing in speculative stocks, it is possible to lose your entire investment.
Any decision to purchase or sell as a result of the opinions expressed in this report will be the full responsibility of the person authorizing such transaction, and should only be made after such person has consulted a registered financial advisor and conducted thorough due diligence. Information in this report has been obtained from sources considered to be reliable, but we do not guarantee that they are accurate or complete. Our views and opinions in this newsletter are our own views and are based on information that we have received, which we assumed to be reliable. We do not guarantee that any of the companies mentioned in this newsletter (specifically Leagold) will perform as we expect, and any comparisons we have made to other companies may not be valid or come into effect.
Tommy Humphreys does not undertake any obligation to publicly update or revise any statements made in this newsletter.