The gold miners got hammered today with a 5.51% sell-off in the GDX on relatively heavy volume. However, an interesting fact is that GDX has a pretty good track record following 5%+ one day declines. In fact the last four times that GDX has fallen by 5% or more in a single day it has closed higher the following day every single time:
GDX (Daily)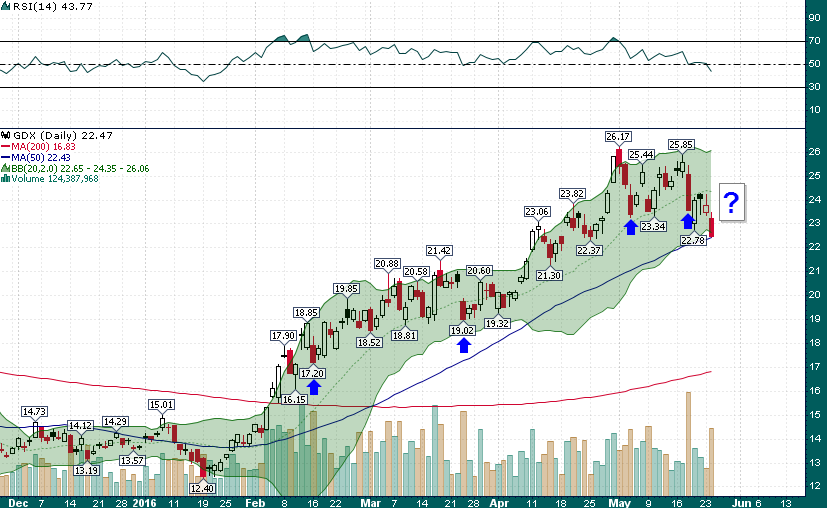 The results are also solidly impressive over a larger sample size stretching throughout the last four years and comprising a sample size of 27:
Today's decline is made more interesting by the fact that the low came within one penny of the rising 50-day simple moving average and it is potentially the first test of this key moving average since the goldies lifted off four months ago.
In the Trading Lab over at CEO.CA we took a trade in GDX during the final five minutes of trading today. To join the Trading Lab and get our trade setups, market analysis, and daily morning market emails click on the sign up button below: