The Rally Isn't Over For the Best Performing Sector of 2016
The gold miners (GDX) have been on a mission – in the last 5 trading sessions the GDX has gained nearly 17%! The target from Friday's bull flag breakout ($23) has almost been achieved and the question now becomes, what's next?
Money has poured back into the commodities space in the first 3 months of 2016, and the precious metals sector has been a big beneficiary of some of these flows: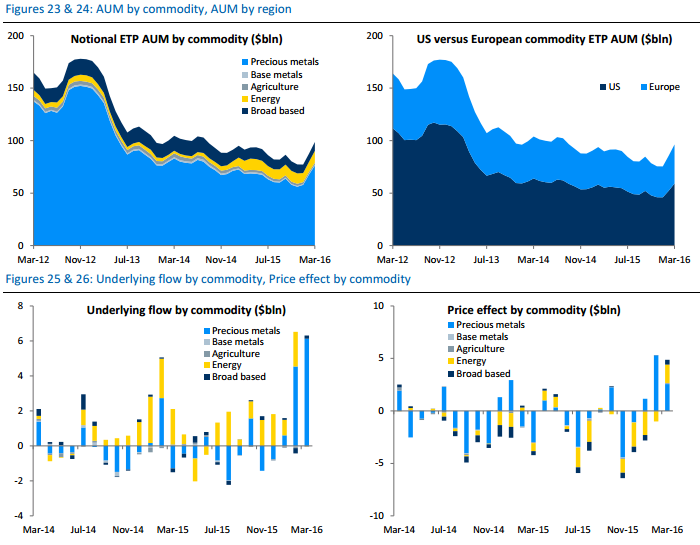 Via RBC
Even a little followed precious metals mutual fund (Rydex Precious Metals Fund – RYPMX) which has historically served as a strong contrarian indicator at price peaks in the precious metals mining space has seen a large increase in assets under management recently:
RYPMX assets under management (GDX above)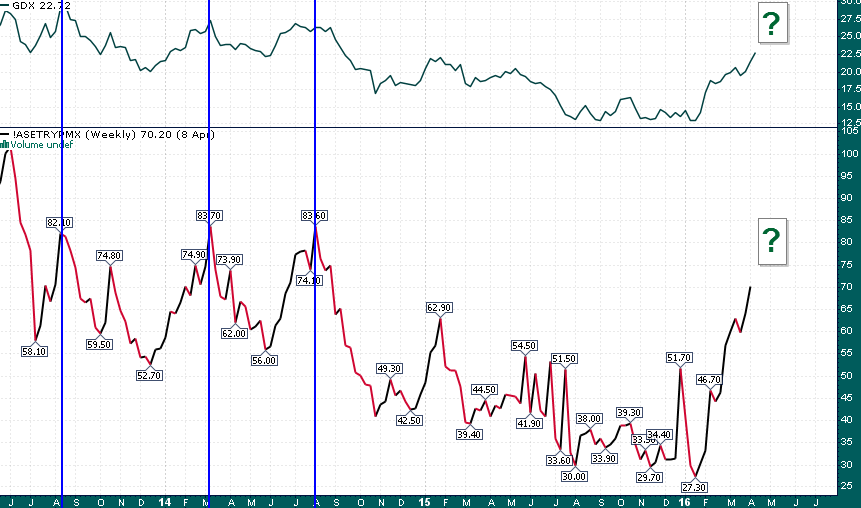 The last 3 times that RYPMX total assets shot above $80 million a major price peak in the gold miners was close at hand. At the current pace RYPMX total assets should reach $80 million+ at the end of this month, just in time for "sell in May and go away".
Meanwhile the GDX chart shows a good amount of open space above all the way up to previous resistance and the 38.2% Fibonacci retracement of the entire post QE-3 bear market near $28:
GDX (Weekly)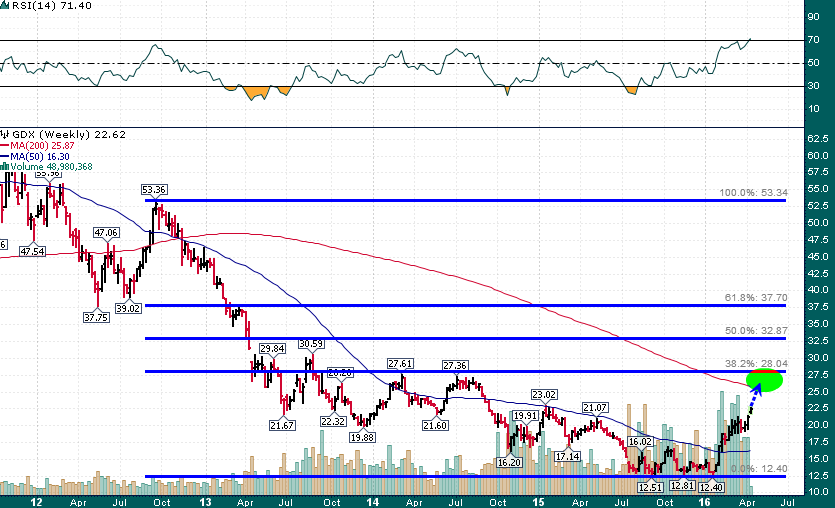 We could see an acceleration of the recent rally over the next couple of weeks before euphoria gives way to reality as the summer doldrums begin to set in. And if you're keeping score at home the gold miners are the best performing sector of 2016 with a ~65% gain in barely more than 3 months.
Read also: Gold Miners Break-Out Impressively