During the week ending November 17th large futures speculators (hedge funds, CTAs, etc.) piled on short positions in precious metals futures at one of the fastest paces on record: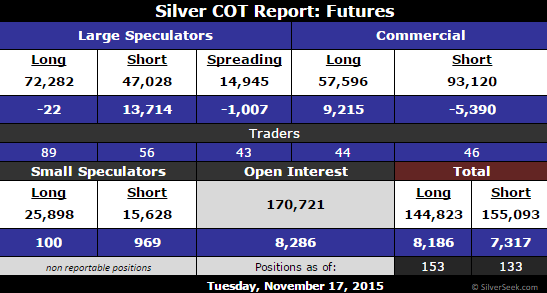 Between both gold & silver futures large speculators raised short positions by roughly ~$4.5 billion in a one week period. The fact that this is occurring after gold has fallen more than $100/ounce since mid-October and silver has fallen more than 10% in an even shorter time span is curious to say the least.
The combination of bullish seasonal tailwinds and over exuberant bearish speculators offers an excellent recipe for a counter-trend rally in precious metals over the coming weeks.
Read Also: A Seasonal Trade In Silver