The gold miners (GDX) took a beating last week, losing 10% as market participants fled the sector out of fear that a Federal Reserve rate hiking cycle will continue to put downward pressure on precious metals. The technical damage was significant as October's rally now looks like nothing more than another sucker's rally in a bear market:
GDX (Daily)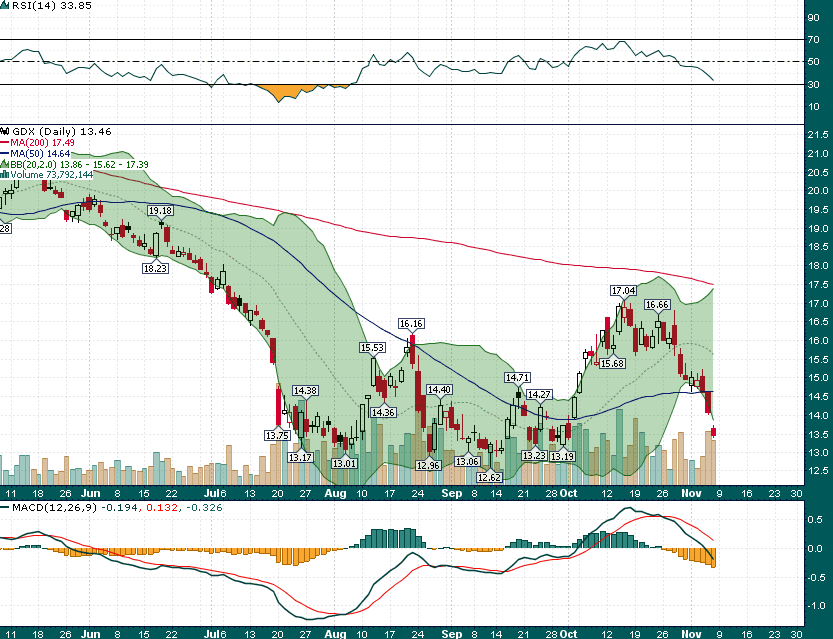 While we certainly can't say that the GDX chart is bullish, there are still plenty of trading opportunities on both sides of the tape during a downtrend. Friday's sell-off presented another one of those opportunities:
Friday's selling left GDX lower for the 4th consecutive session with a close below the lower 2-standard deviation Bollinger Band. Backtesting this setup offers a solid short-term bullish bias (1-5 days) with one particular trade criteria offering a nearly 90% win rate and a very high payoff factor: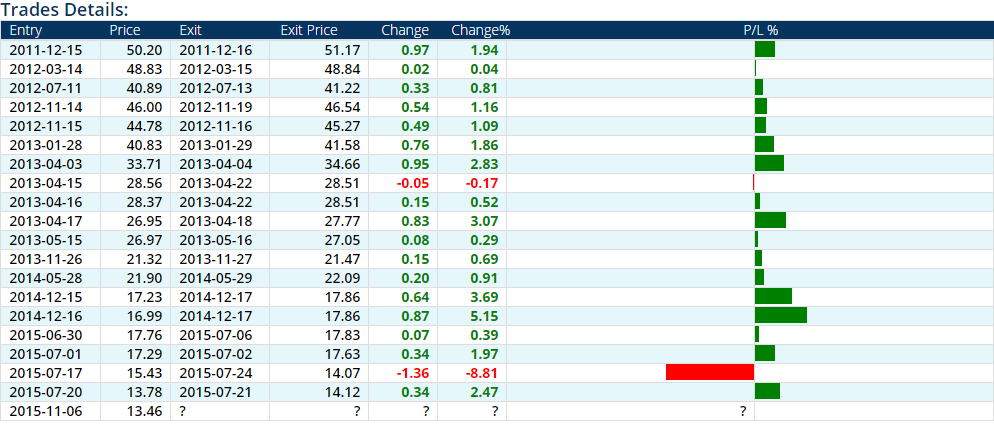 Data via www.paststat.com
The setup is pretty straightforward: When GDX has fallen 4 consecutive sessions and closes below its lower Bollinger Band and a trader goes long at the close on the 4th day AND then subsequently either exits at the close on the next up day or at the close on the 5th day (5 days after entering) this trade has resulted in 17 winning trades out of 19 total setups within the last four years (and one of the losses was for less than .2%). The profit factor is 5.48 which is frankly enormous, especially considering that the sample size is pretty healthy.
The best part is that this trade setup can still be taken advantage of if GDX opens flat or slightly lower Monday morning. We will be following this trade and posting live analysis and entries on Monday morning over at the 'Trading Room' at CHAT.CEO.CA. Come check it out!