A Gold Stock That Doesn't Seem To Care About The Gold Price
The summer of 2015 will go down as one of the worst summers in history for the gold mining sector. Many gold producers have seen their share prices cut in half since May and it's safe to say that investor sentiment on the gold space has never been worse. However, one Colombian gold explorer managed to post fresh 52-week highs last month and has remained buoyant even as most of its peers have sunk along with the gold price:
Continental Gold (CNL.TO) Daily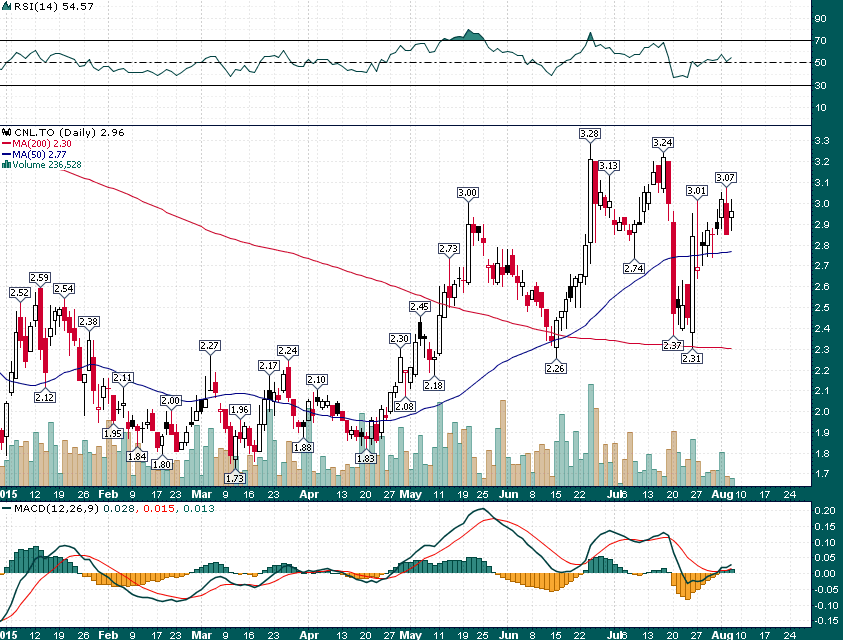 While many gold mining equities have held a 90%+  correlation with the gold price during the summer swoon, CNL is currently trading at a -55% rolling 20-day correlation to gold:
Continental Gold (CNL.TO) Weekly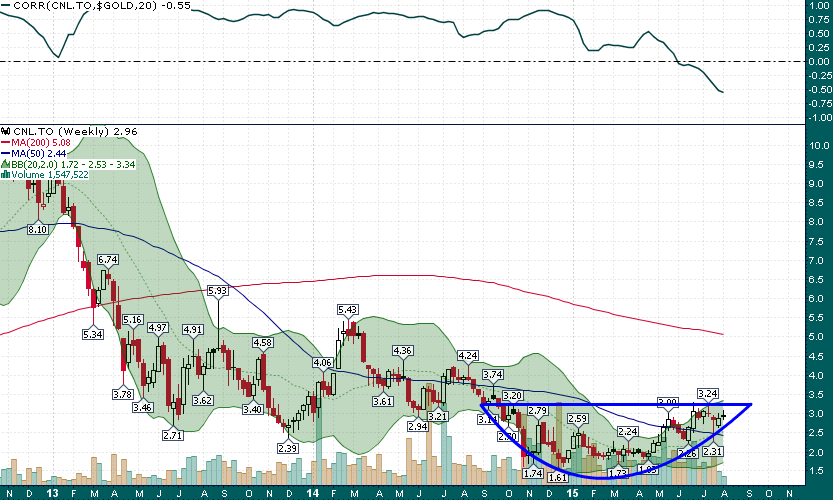 CNL has also formed a broad based rounding bottom pattern during the last year. A breakout above resistance near C$3.25 would target C$4.50-C$5.00.
CNL is clearly one of the highest quality gold explorers out there and it's pretty exciting to think about how the shares might react to a rising gold price environment as opposed to the brutal bear market that gold mining shares have been mired in for the last few years.