After spending virtually all of the last decade with double-digit short interest (including reaching nearly 40% short interest in 2008 and then again in 2010) short interest in NFLX has fallen to a relatively light 6.66% as of two weeks ago: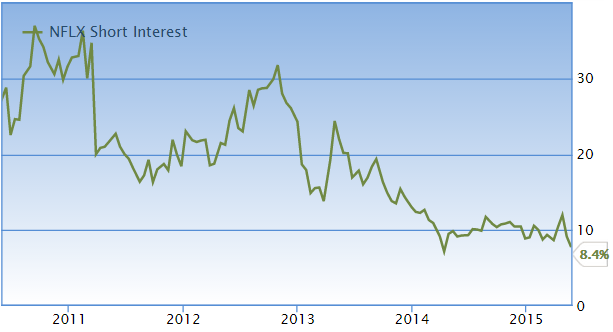 (chart does not include the most recent short percentage update)
Simply the fact that bears have given up shorting NFLX in such large numbers may mean that the stock has finally become a reasonably attractive short sale candidate.
Moreover, the recent bout of short covering has helped NFLX to actually surpass its measured move target from the breakout from the rectangle pattern ($660) earlier this year: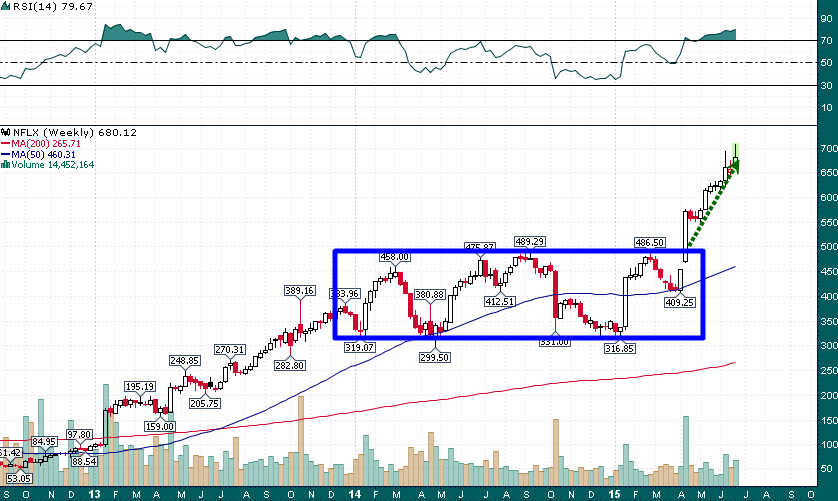 Now that most of the shorts have given up on NFLX it might be the time to bet on some downside in this momentum favorite. $600 is a reasonable short term downside target and such a pullback wouldn't even so much as put a dent in the health of the long term uptrend.