Apple Earnings: Key Levels and What to Look For
Shares of the world's largest company, Apple (AAPL), have traded very methodically recently. Pulling up the daily and weekly charts of AAPL we can see a stock that has risen methodically since last summer while finding support at key Fibonacci levels:
AAPL (Weekly)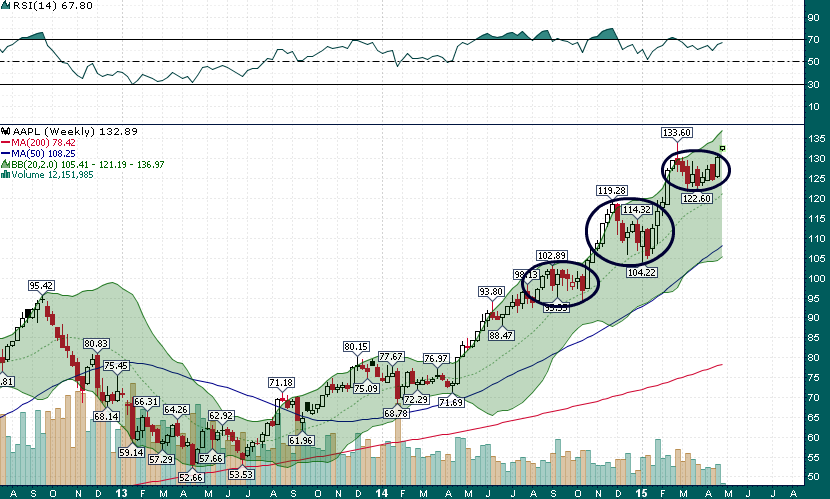 During the last year AAPL shares have nearly doubled (added over $300 billion in market capitalization). However, during this epic rally there have been 3 pauses which each lasted for roughly two months in which AAPL worked off an overbought condition and gathered itself before the next surge higher.
And judging from the above chart AAPL may be ready for its next leg higher beginning today. With an earnings report after the close the potential catalyst certainly exists and it's been almost exactly two months since the last leg higher ended. Here are the key levels to watch for this afternoon:
AAPL (Daily)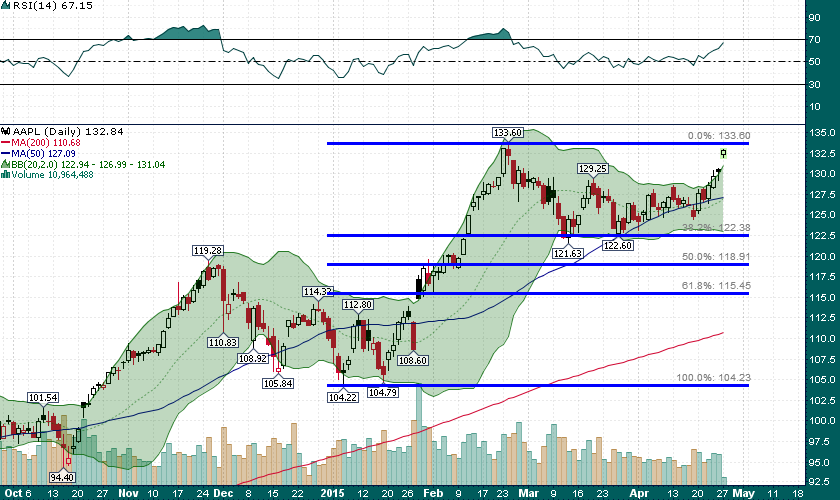 This rising 50-day SMA currently coming in around ~$127 is the first downside level to watch with major support near $122-$123. Meanwhile, a move above $133.60 would trigger a breakout from the bull flag on the weekly time frame which would quickly target $140+. The options market is pricing in a roughly $7 move in AAPL post-earnings (~5.3%) as bullish volatility bets in AAPL options have increased recently while implied volatility in equities more broadly has declined.
The speculation that AAPL has set the bar too high to beat this time around is certainly well considered, however, the longer term trend couldn't be more clear and those who have bet against AAPL recently have not been well rewarded. Finally, social sentiment on AAPL shares as measured by StockTwits couldn't be much more bullish and that is something that should add caution to anyone expecting a big rally post-earnings: