3 Reasons Why This is an Interesting Moment for Crude Oil
All indications are that we are at a very interesting moment for crude oil. Oil market analysts have been calling for a supply glut during Q2 2015 that would continue to weigh on crude oil prices. However, we are seeing reasons to believe that the supply issues may be overstated and may have already been factored into prices. Here are 3 reasons this is an interesting moment for crude oil and why the bias may in fact be to the upside over the next couple of months:
Refining margins have exploded higher since January and refiners have every reason to crank up utilization and postpone maintenance: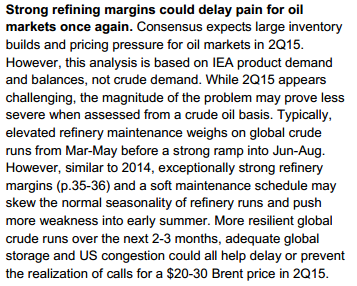 Shares of top US refiner Valero Energy (VLO) are up 40% since mid-January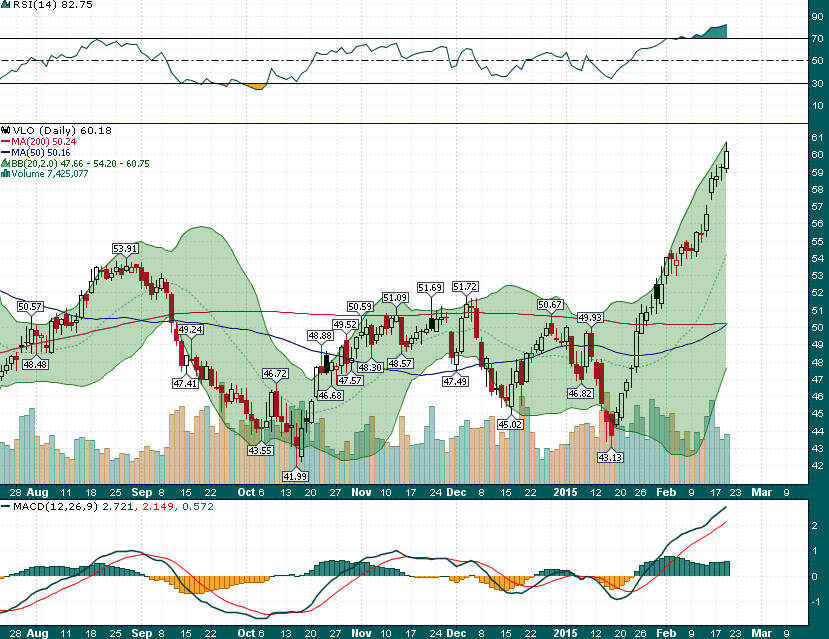 Historical seasonality is very favorable to crude oil beginning right now and offers a tailwind all the way through to September:
The chart of front month WTI crude futures staged a bullish failed breakdown this morning (green arrow) and closed at session highs: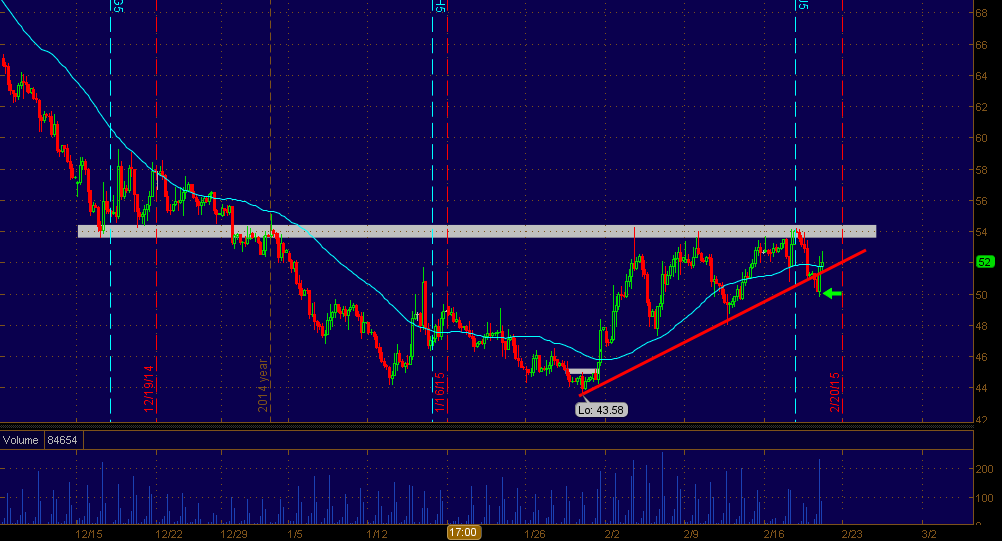 A breakout above the $54 resistance level still looms large with a measured move targeting a rally all the way up to $61.