The yield on the 10-year U.S. Treasury note has been coiling since making a low in February:
10-year U.S. Treasury Yield (gold/10-year yield correlation below)
It is likely that the series of lower highs and higher lows which have occurred since February will come to an end over the coming weeks with either an upside move above 1.88% or a breakdown below 1.70%.
Considering that the correlation between Treasury yields and gold are running at the highest levels since February a resolution to the coil in 10-year note yields could also result in a big move in gold. With the GVZ (gold implied volatility index) at relatively low levels a volatility trade in gold using GLD options is becoming quite tempting.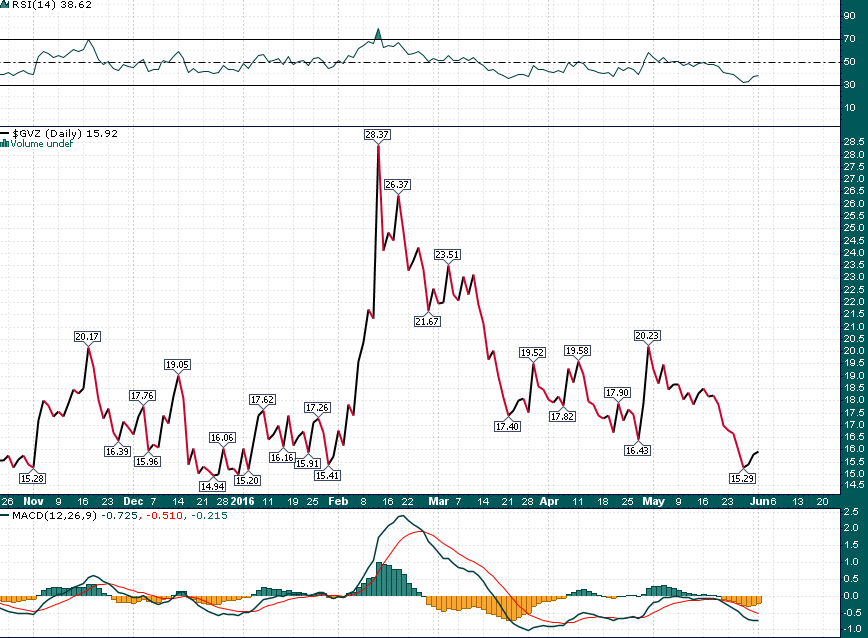 Click the PayPal button below to sign up for the CEO Technician Premium Service and receive our daily market email updates and gain access to the Trading Lab with real time trade updates and market analysis: