US Dollar Reversal Wreaks Havoc
Yesterday we asked the question "Sell in May and Go Away in the Goldies?"  and today we saw some of the most aggressive selling and bearish candlesticks we have seen in the mining sector in quite some time. Today's action is the kind of behavior which one typically sees at the beginning of a correction, time will tell if that is the case regarding today's market action.
CNL.TO (Daily)
CNL prints high volume bearish engulfing (outside reversal) from above upper Bollinger Band. A 50% of the rally is pretty standard after a stock reaches extreme overbought conditions for an extended period of time – this would mean a deeper pullback to the C$2.40-C$2.50 could be in the cards for CNL.
SBB.TO (Daily)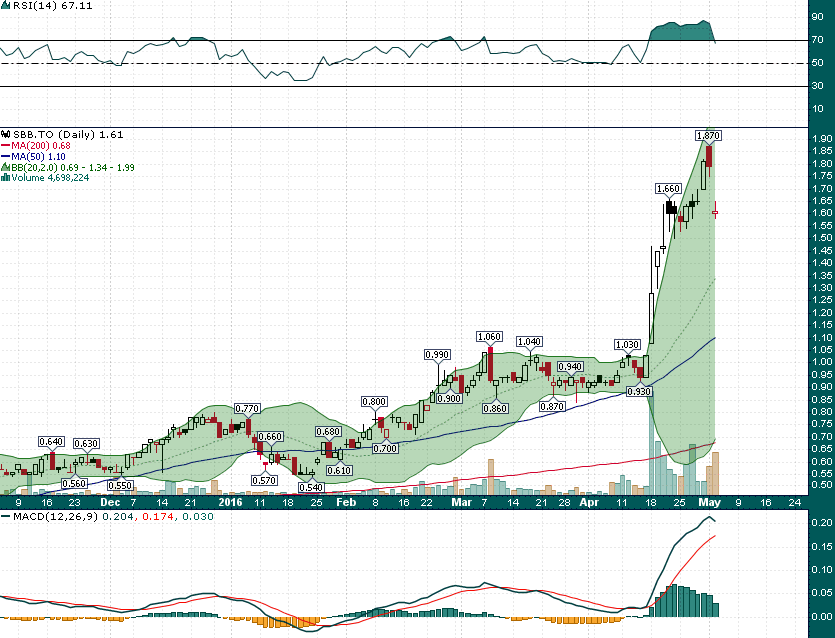 A 50% retracement of the recent parabolic advance would mean a pullback to ~C$1.40 for SBB. 
GDX (Daily)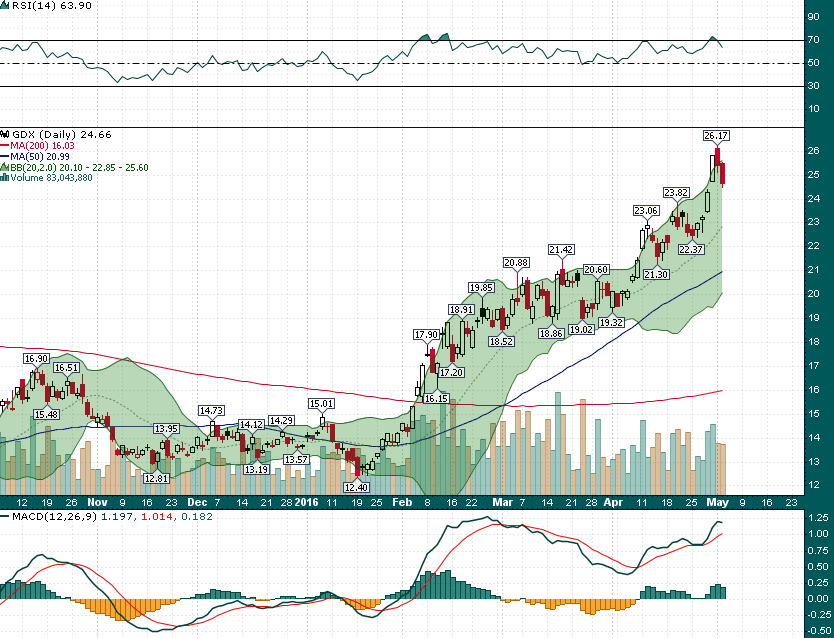 Two large bodied red candlesticks after spending two sessions above stretched upper Bollinger Band. Gap fill and retest of breakout near ~$23 would be normal corrective behavior after the recent advance.
KGC (Daily)
Kinross chart looks almost identical to GDX chart. 
It should be noted that the damage was not limited to the precious metals sector, the energy sector and the broader equity indices also experienced ugly trading sessions. The proximate cause for the bearish action was the bullish reversal in the US dollar index after the dollar briefly broke long-term support:
US Dollar Index (Daily)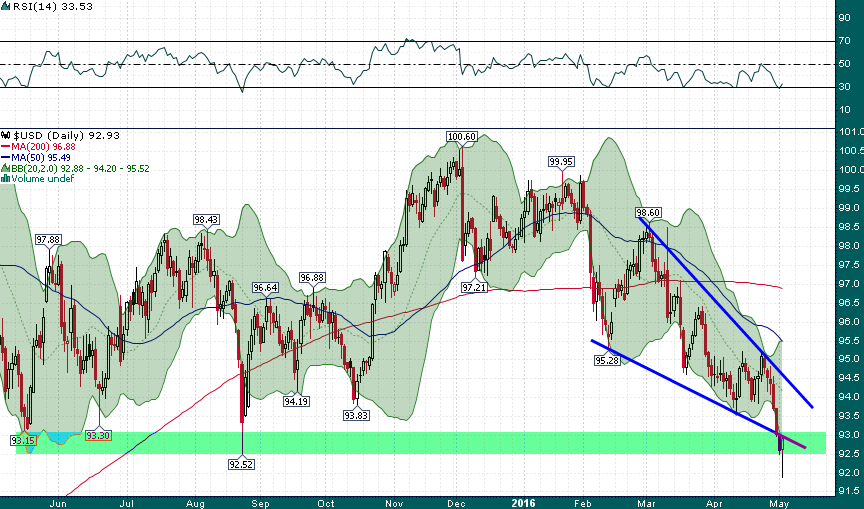 There is significant potential for a failed breakdown in the US dollar, which could have bearish implications for commodities and risk assets more generally. The ~93 level in the Dollar Index is the level to keep an eye on over the coming days. Sentiment appears to have tilted too much to the bearish side on the dollar in recent weeks (and quite bullish on precious metals) and a failed breakdown followed by a sharp upside reversal would likely be the path to inflict maximum pain upon the largest number of market participants.