There has been a great deal of talk during the last couple of weeks regarding what would happen when the .15 private placement shares came free trading in Lithium X (LIX.V). Thursday on CEO.CA I offered an opinion that the private placement shares coming free on Monday were largely priced in because everyone knew about it – when an event is well known in advance the market has a way of pricing it in. Today LIX traded nearly 3.5 million shares and held up relatively well all things considered:
LIX.V (Daily)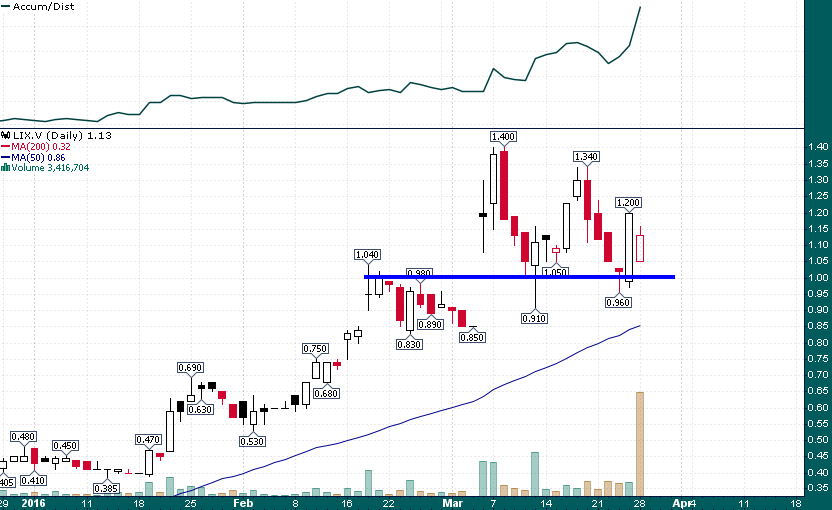 Today's volume was more than 25x average daily volume and LIX closed in the upper quartile of the day's trading range; the close near session highs contributed to the accumulation/distribution indicator (at top of chart above) showing a large jump today. Despite the fact that LIX fell nearly 6% today, today's session was definitely a victory for LIX bulls.
Support near C$1.00 is very important going forward and a close above Thursday's high (C$1.20) would be a very bullish sign especially considering the increased supply of shares free floating.