We have not kept it a secret in recent days that we have turned short term bearish on gold and gold miners. Today the gold miners as represented by the GDX sold off 4.3% and there are mounting signs of professional distribution (institutional selling) in the last few weeks:
GDX (Daily)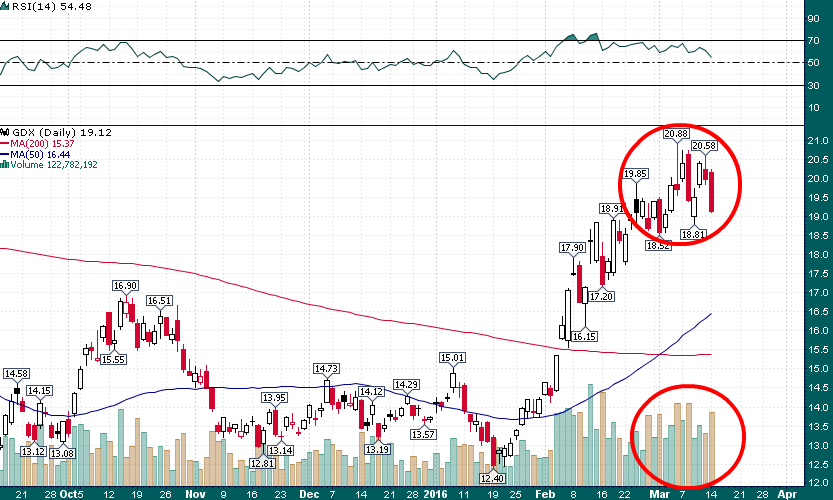 The 5 highest volume days in the last 3 weeks have all been down days with some significant single days declines among them (February 26, March 1, March 8, and today). Add in the fact that price is back to where it was at the close on February 24th despite a huge amount of volume being churned within a ~10% trading range and you have strong evidence of professional distribution and an intermediate-term top being in place.
The following chart courtesy of Sentix (h/t @Callum_Thomas) should cause even more concern for gold bulls: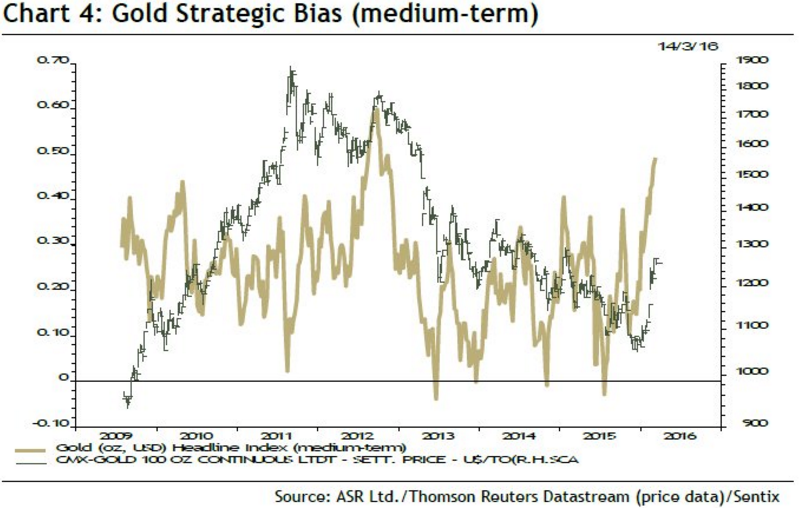 Gold sentiment is at its highest level since late-2012 following the Fed's 'QE3' announcement. Today's ~1.5% decline in gold and 4.3% decline in the GDX is likely just the beginning of a deeper correction which should serve to reset investor expectations before the nascent uptrend resumes.