There are a plethora of reasons to be bearish on equities, ranging from the proxy war escalation in Syria to a potential hard landing in China. However, there are some subtle yet powerful reasons that investors may want to consider a glass is half full approach to equities:
Pessimism is at an extreme level; actually below levels at which equities bottomed in March 2003 and March 2009 and an indicator of smart money activity is flashing a green light that a turn may be at hand: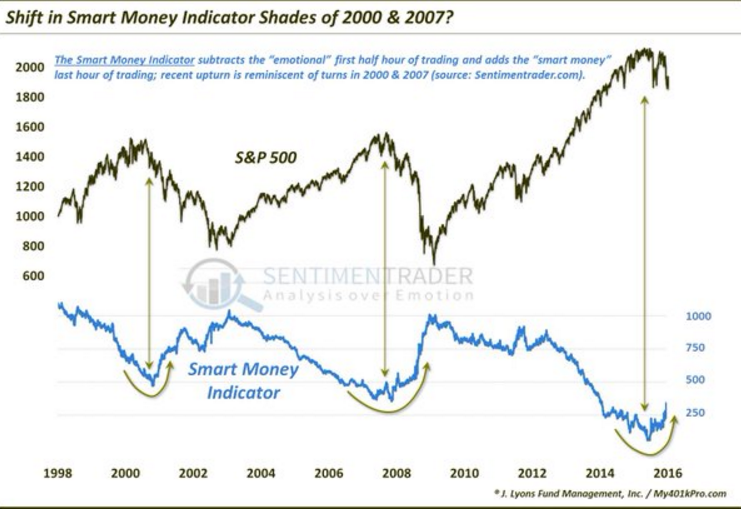 Despite the extreme bearish sentiment and headline risk support has held on the S&P 500 and there is potential for a double-bottom: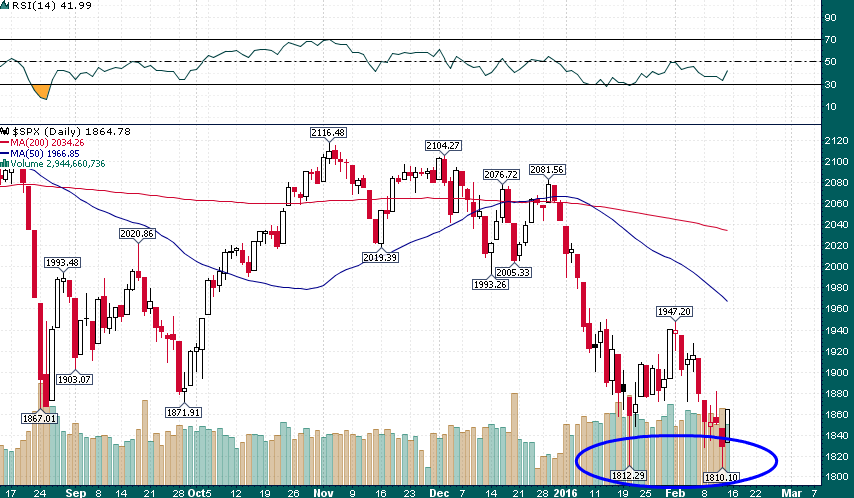 Global macro fund manager Hugh Hendry gave a thought provoking talk last month in which he concluded "I think we're going to be ok" based upon the trends of higher wages and lower borrowing costs in developed economies which should serve to stoke aggregate demand. This is an interesting theory because the Fed must see something similar based upon FOMC members' forecasts for inflation.