U.S. crude oil inventories rose a stunning 8.38 million barrels in the last week to reach 159 million barrels above average for this time of year: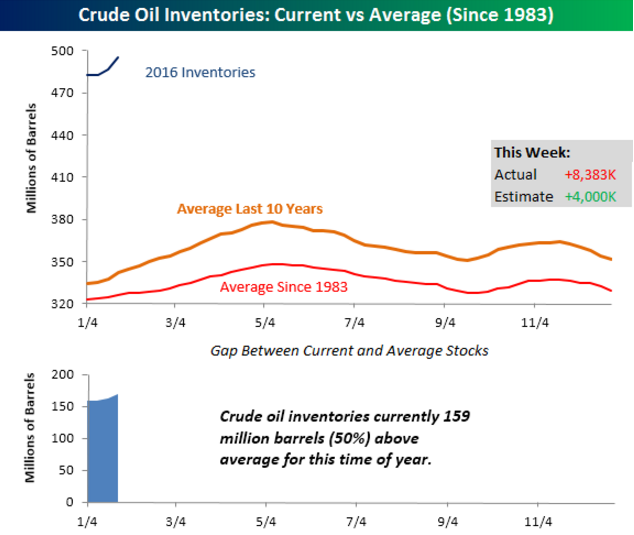 Source: Bespoke
Ordinarily one would assume that the crude oil price would be plunging to new lows on this kind of inventory build, however, something interesting is happening this morning:
Whenever a market is moving contrary to what the 'fundamentals' would typically suggest it's time to pay attention and think outside the box. This morning's price action offers the possibility that all of the 'bad news' has actually been absorbed into the crude oil price.
Moreover WTI crude futures have formed a head & shoulders bottom pattern with a neckline near ~$32.75. A breakout above the neckline would carry a measured move target of $37.50-$38.00 which corresponds with resistance from December.
Given that hedge funds are holding one of the largest short positions in crude oil futures in history this is a chart pattern that traders should not ignore…