The Federal Reserve did not hike interest rates today – here are 5 key takeaways from the announcement:
The following excerpt from the first paragraph of the Fed statement is a clear signal that China is very much on the Fed's radar and likely played a significant factor in the decision not to raise: "The Committee continues to see the risks to the outlook for economic activity and the labor market as nearly balanced but is monitoring developments abroad." 
It's all about inflation, or rather, lack of inflation:

The lower end of the Fed estimates has PCE inflation consistently undershooting the Fed's 2.0% mandate through 2018 and the median estimate doesn't reach 2.0% until 2018.
Gold spiked higher and the US dollar tumbled lower following the announcement in a clear sign that the market views the Fed's decision as more dovish than anticipated:
US Dollar Index Futures (15-minute)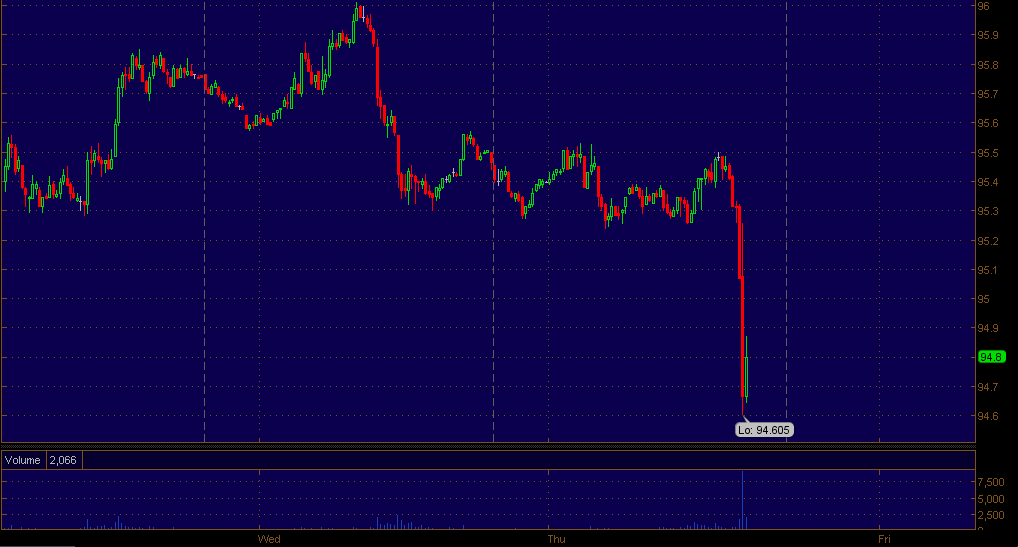 Gold (15-minute)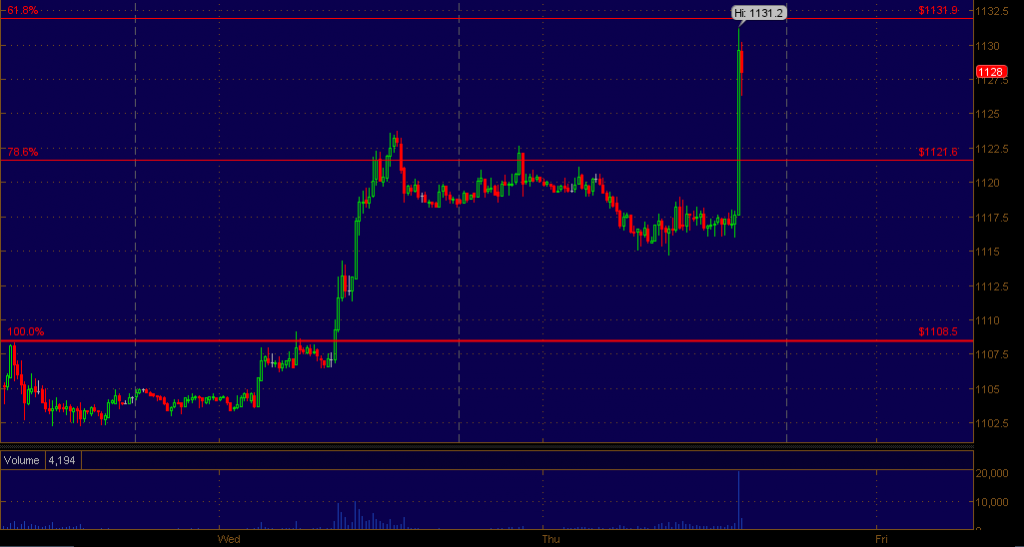 The vote was 9-1 in favor of leaving rates unchanged (only hawkish Fed member Jeffrey M. Lacker voted against). This is an indication that the Fed might be at least a couple of meetings away from a hike.
One Fed member (we don't know which one) is projecting a negative Fed Funds Rate through the end of 2016!

Notice the range of projections on the right side range from -0.1 to 0.9 this year and then -0.1 to 2.9 next year
This is a dovish announcement with lots of dovish nuggets contained within. Regardless of how much Fed Chair Yellen tries to walk it back and pretend to be hawkish during the press conference, markets have been given a green light that the Fed is on hold for a while longer (probably at least 6 months). Low inflation continues to be a challenge and with China currently presenting a big question mark there seems to be a much greater threat of low inflation/deflation than there is of staying at zero for too long and creating undesirably high inflation.
This is a clear positive for risk assets such as equities, precious metals, and real estate. On the other hand the US dollar should come under pressure and we should see some retracement of the recent rally in bond yields.
Co-authored with Maggie Sadowska of Mega Lux Homes