Bearish sentiment has reached a fever pitch in recent days…
The CNN Money Fear & Greed Index has been consistently stuck below 10 in the last couple of weeks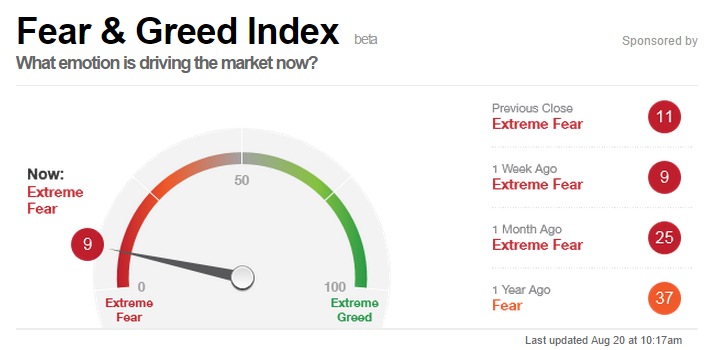 Macro funds are now net short U.S. equity indices after drastically paring back exposure in the last month: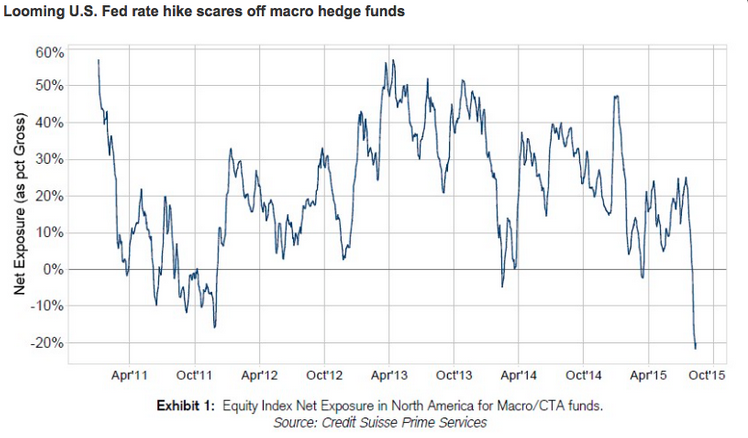 Given how dire market sentiment was during Q4 2011 this recent plunge in macro fund exposure is highly significant from my vantage point.
The Investors Intelligence 'correction camp' continues to grow with nearly half of respondents calling for a market correction.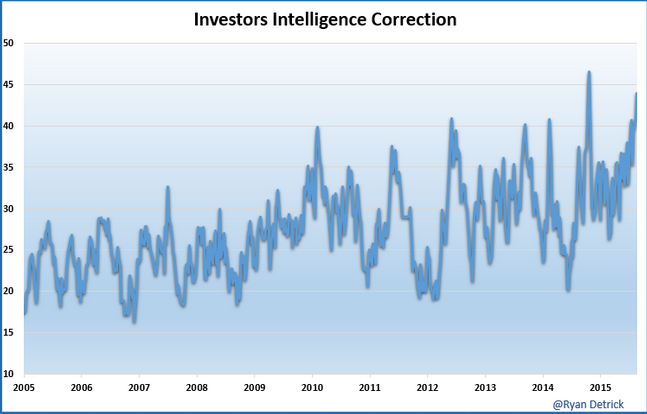 The interesting aspect of the calls for a market 'correction' is that we've almost got one, the Russell 2000 has fallen ~8.5% since late June and currently finds itself at an interesting spot technically: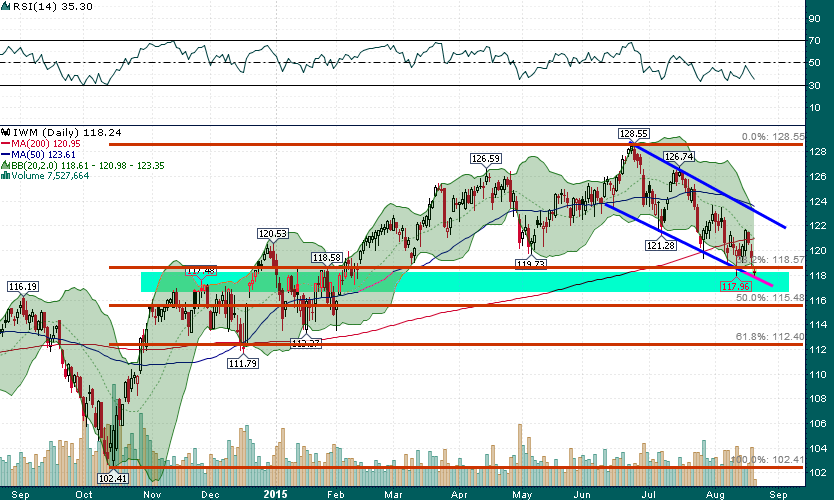 The ~$118.50 level in the IWM is an important level of confluence. Should the Russell sink below this level, especially on a weekly closing basis, it would be a strong signal that we are in for a deeper correction. However, given the overheated bearish sentiment currently percolating we could be on the cusp of a violent short covering rally back to the upper end of the downtrending channel ($122-$123 area).