Something is brewing out there, something big. Tom McClellan is seeing the possibility of a large drop in stocks beginning later this week:
"We are already seeing confirming signs of liquidity problems in the weakening [advance-decline] line, which topped back in April and appears to be setting up for a major divergence [from the S&P 500], similar to 2000 and 2007,"
Last week we pointed out that an outsized market move is likely imminent based upon seasonality and the mounting potential energy which has accumulated within the tight range the market has been trapped within for much of 2015. While McClellan is short-term bullish and longer term bearish (apparently beginning as early as Thursday…) I am unattached to the direction of the move, I simply see a large direction move coming very soon for US equities.
This morning the Russell 2000 (IWM) is threatening to break-out from the falling wedge which has formed during the last couple of months: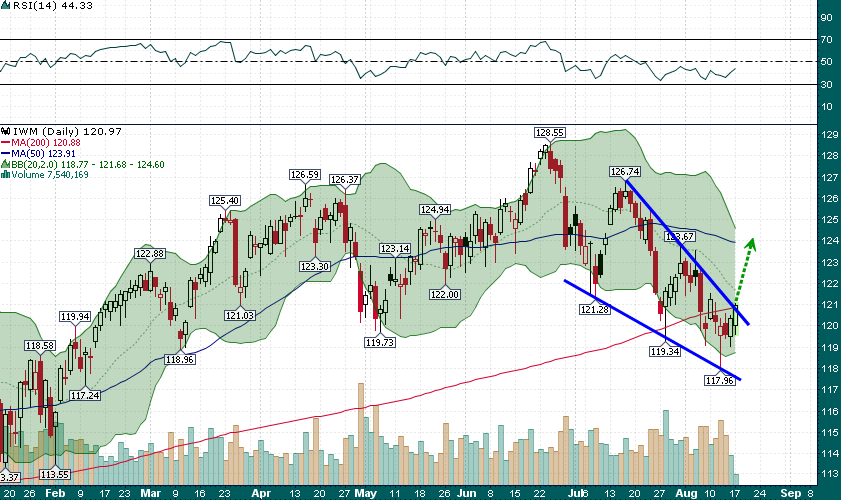 We will have to wait until the market close to see if this breakout gathers momentum or falters. However, an upside resolution to this falling wedge pattern should not be taken lightly particularly given the poor sentiment backdrop: