An interesting dynamic has taken shape in gold in recent weeks. As price has continued to oscillate in a roughly $30 range between $1075 and $1105 sentiment has further deteriorated, here is a small sampling of some of the headlines that have been out there the past couple of days:
Two reasons why gold may plunge to $350/ounce
Gold Is Only Going To Get Worse
Gold Mining: An Avalanche of Bearish Sentiment
And now for a particularly eye catching headline….Gold's Bear Market Annihilation Phase Has Begun.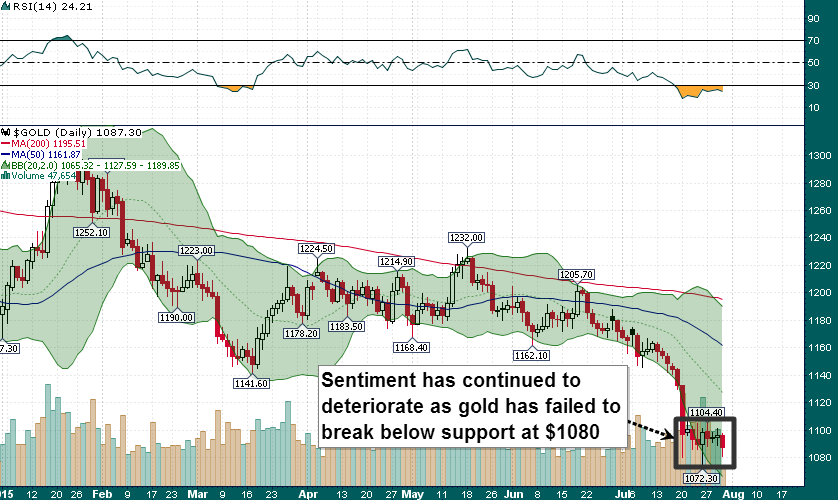 Furthermore, the most recent Commitments of Traders Report (we will receive another update this afternoon) shows that commercials (smart money) have aggressively covered short positions in recent weeks while small speculators (dumb money) have accumulated a nearly $700 million net notional short bet on the yellow metal (the largest since the November 2014 low):
While the technicals look dreadful one can't overlook the fact that an extremely important long-term Fibonacci support has continued to hold amid such a large deterioration in market sentiment:
A rally to once again confound the herd could be right around the corner….