Making women's butts look better is big business and today's performance by shares of Lululemon (LULU) is clear evidence of this fact: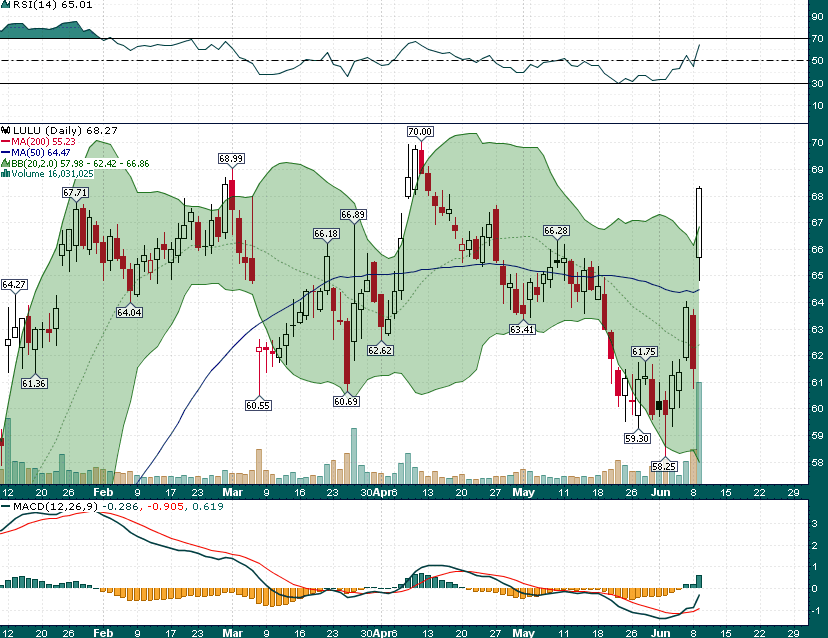 Shares of the yoga apparel & accessories retailer rose nearly 11% on nearly 8x average trading volume. Perhaps more importantly today's incredibly strong performance bodes well for further gains over the coming days & weeks.
During the last 3 years trading sessions that have met the following criteria have seen LULU shares higher one week later 100% of the time (6 out of 6) and in 50% of the instances LULU shares were significantly higher one month later:
Up 5% or more on the day
5,000,000 or more shares traded on the day
Close in the upper half of the day's trading range
Opening gap higher
Fairly large candlestick body (this signifies that buyers continued to buy the stock aggressively during the trading session even after the opening gap higher)
LULU 2014-2015 (Daily)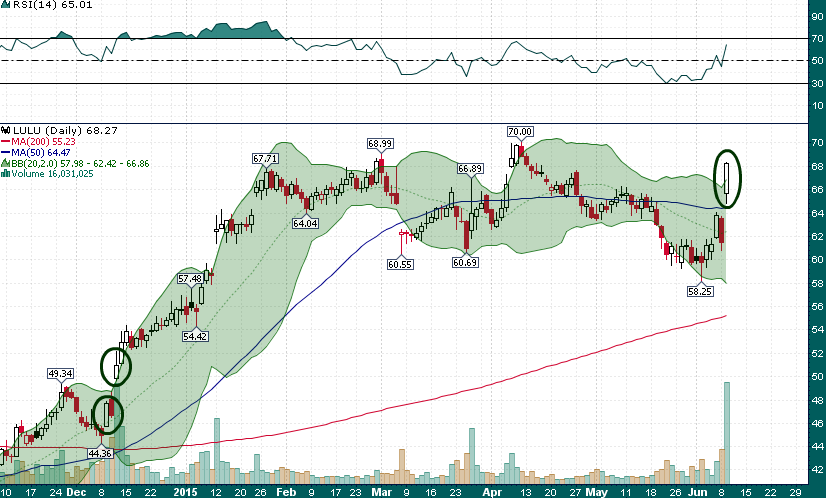 LULU 2012-2013 (Daily)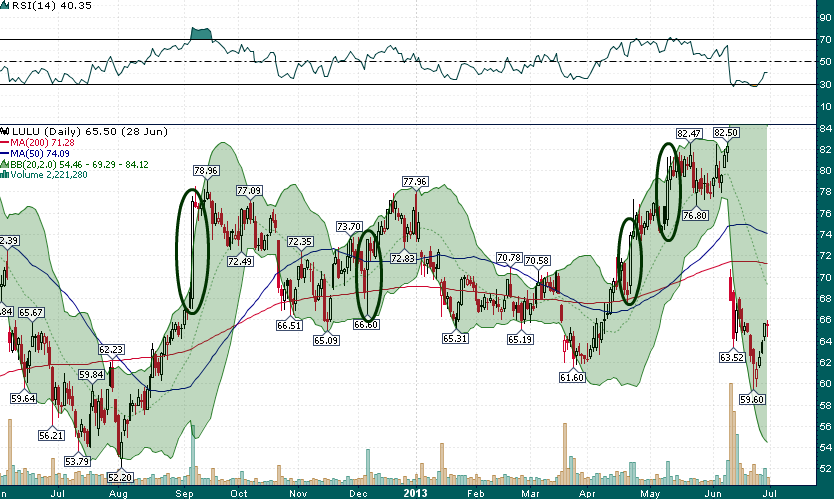 Today's candlestick is even more significant due to:
The extraordinary volume
The close at session highs
The fact that LULU gapped above its 50-day simple moving average and never move back to retest it
LULU rallied straight through resistance near $66 during the regular trading session which once again helps to demonstrate the aggressiveness of buyers
LULU had a poor trading session the day before (Monday) which somewhat resembles the candlestick patterns from December 2012, April 2013, and December 2014 – all of which led to large gains over the subsequent weeks
Odds favor more upside ahead for LULU over the coming weeks, a breakout above $70 could easily lead to a trip back to all-time high above $80/share which was reached in June 2013, before the world's largest yoga apparel retailer began stumbling badly which included the 'sheer' yoga pants debacle.
Read also – Lululemon: So Good It Hurts