Warning Signs Mount as Equities Remain Resilient
It's been a long time since i've seen such an abundance of yellow/red flag warning signs out there. At this moment I would be remiss if I did not point out all the warning signs i'm seeing:
Private tech financing volumes are on track to exceed 1999 levels, only surpassed by 2000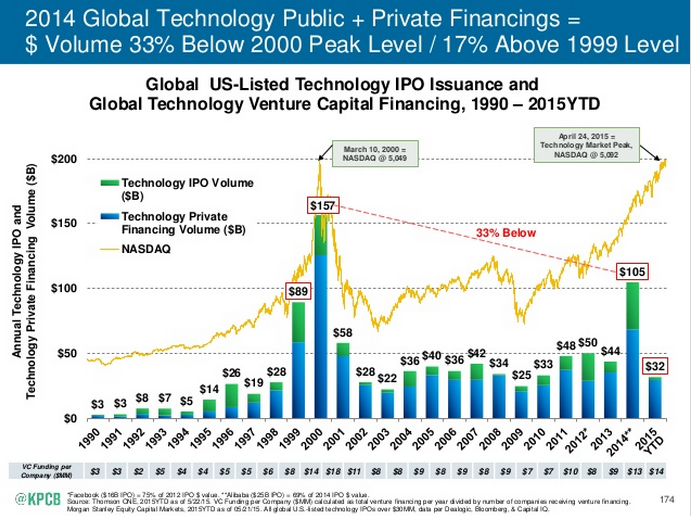 The transports (the sector which led the equity market breakout in January 2013) are breaking from a multi-month topping pattern with consecutive weekly closes below the 50-week simple moving average for the first time since 2012
 NYSE margin debt reached a new record in April and investor negative credit balances have never been close to as negative as they are currently
Meanwhile sentiment remains quite optimistic

Speculative debt-fueled froth, a panoply of bearish technical signs including a breakdown in the market leading transports, and euphoric investor sentiment is the perfect recipe for a sizable market correction. Given that the S&P 500 is barely more than 1% from its all-time high reached less than two weeks ago, the stage is set for a significant drop in equities. A 10% correction would bring the S&P back to important support/resistance near the 1900 level, a completely normal move especially considering that it's been 3 years since the S&P 500 suffered a 10%+ decline.
We will be entering June SPY puts tomorrow and the trade will be shared in real time in the 'Trading Room' at chat.ceo.ca. Join the conversation and enjoy our free trial period in the Trading Room!