Some superb technical analysis on bond yields by RBC Chief Market Technician George Davis this morning: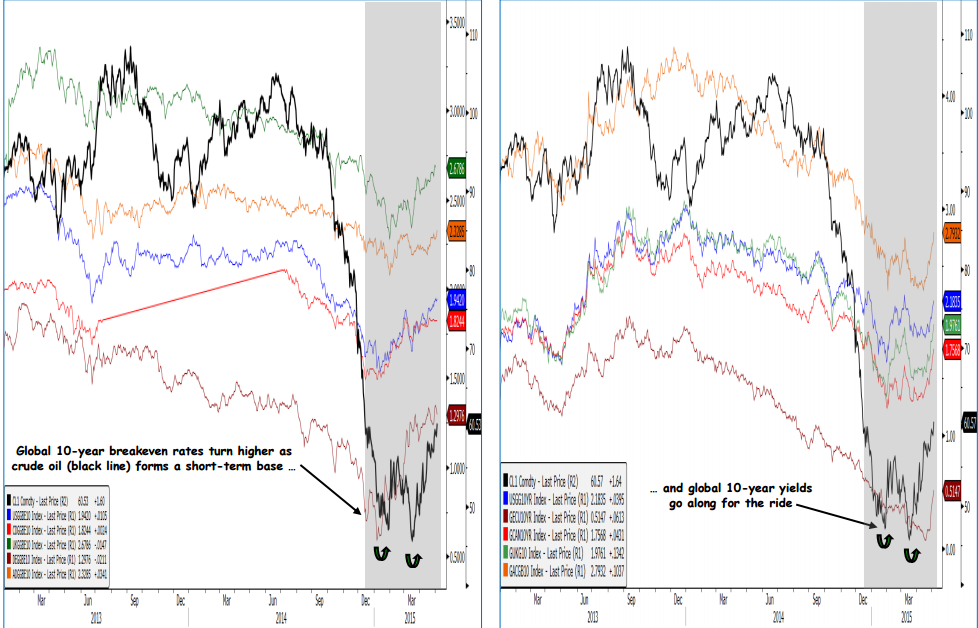 The recent bottom in crude oil saw inflation expectations rise which in turn led to the surge in global bond yields we have witnessed over the past few weeks.
Mr. Davis has zeroed in on the key levels for US 10-year yields and we cannot disagree: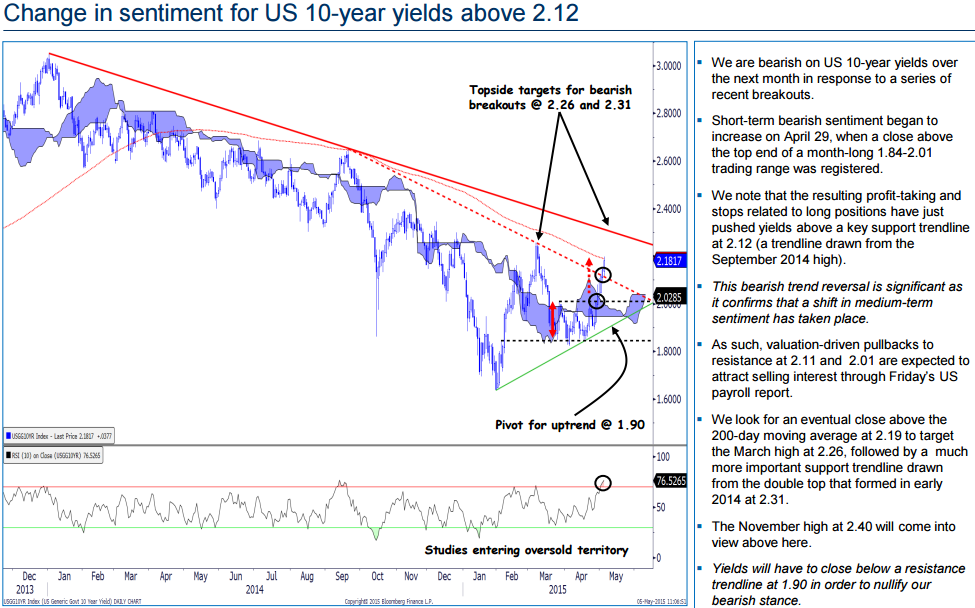 Bond are more overbought than they were in late-August 2014, the last time that we saw a major top in yields. Moreover, the 2.26%-2.31% yield range on the 10-year is the big resistance that we want to be focused on. A breakout above 2.31%  would be highly significant and could mean that a major paradigm shift in bonds is underway.