Weekend Commodity Chart Wrap
Weekend Commodity Chart Wrap 4/18/2015…
Gold with realized volatility (top) and implied volatility (bottom)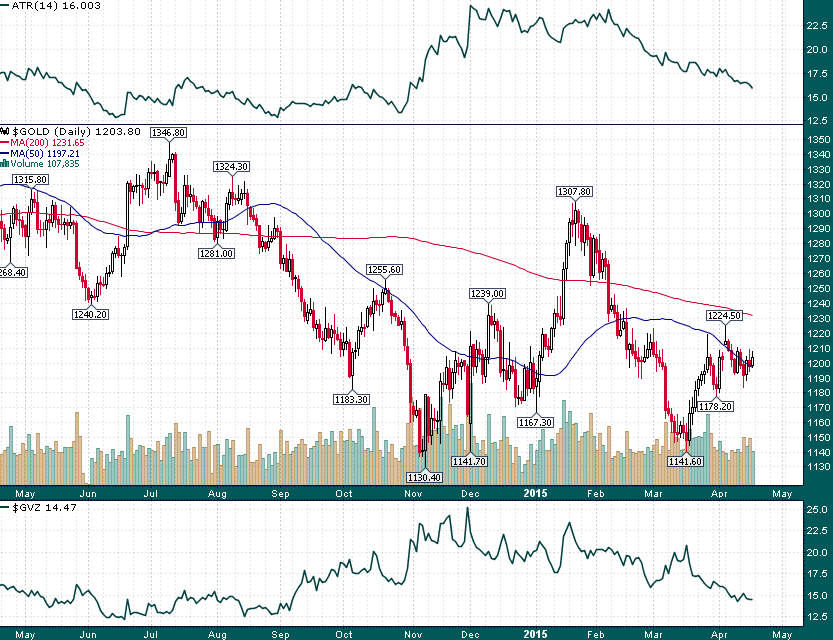 Both realized and implied gold volatility have been in decline since the beginning of the year. The GVZ (CBOE Gold Volatility Index) is currently pricing in barely more than a 4% move over the next 30 days….
Gold 30-day implied move using GLD options pricing
The implied range for gold over the next 30 days using the GVZ is $1154-$1254.
Lumber fell hard to fresh multi-year lows last week…
A sign of an impending slowdown in housing?
Platinum (Daily)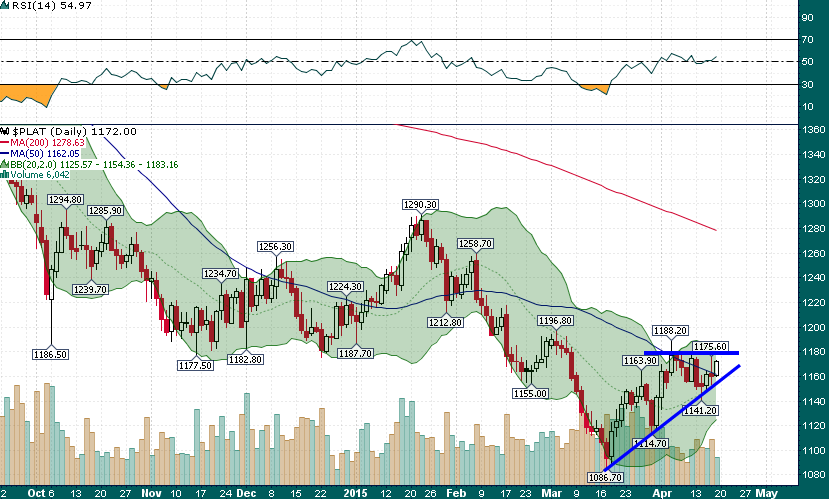 The platinum chart looks quite constructive; a breakout above the $1180-$1190 would target a move to $1250+
WTI Crude Oil (Daily)
West Texas crude finally broke out above the $54 resistance level last week. The measured move target for this breakout is $61+ and $54 now becomes support.