Oil services stocks as represented by the OIH (roughly 1/3 of the OIH is comprised of two names, HAL and SLB) have been hot for the past month, gaining nearly 20% since the March 16th low: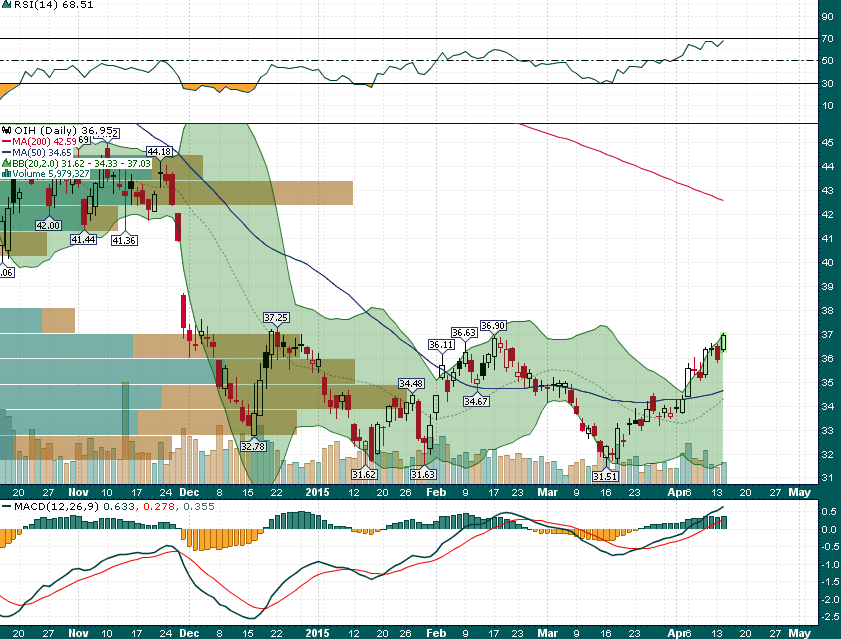 This is the 3rd time since December that OIH is testing the $37 level, will the 3rd time be the charm? While the scarcity of volume-by-price between $37 and $41 and the open gaps from November offer a tantalizing incentive to get long, shrewd traders may want to first wait for a pullback for a few reasons:
Price is at the upper Bollinger band on the daily and above the upper Bollinger bands on shorter time frames (hourly, etc.)
While the RSI is not above 70 on the daily time frame, we can safely say that OIH is becoming overbought on shorter time frames
After nearly a 20% rally in less than a month some profit taking is to be expected at a previous level of resistance
Social sentiment as measured via Stock Twits has been in frothy territory for the last couple of weeks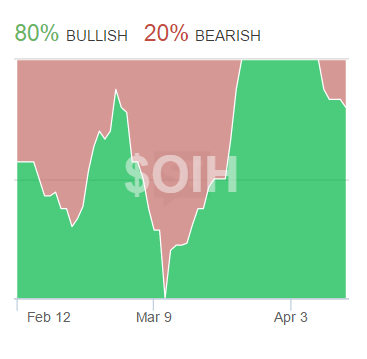 While there is certainly the possibility of a clean breakout, here is what I deem to be the most likely scenario over the next few weeks: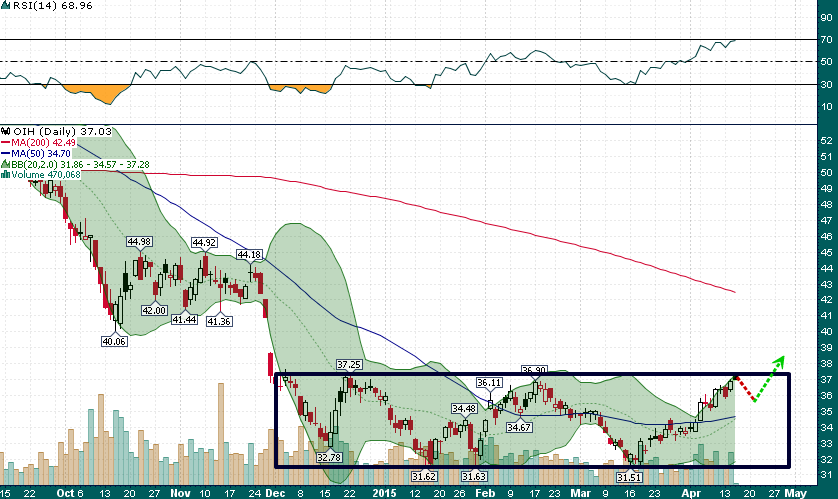 A multi-day pullback "bull flag" scenario could offer the perfect entry point for the nimble trader. Let's see what happens over the coming days – we will update any new trades in OIH in the "trades" room at chat.ceo.ca.