Gold managed to close above its 50-day simple moving average for the first time since February, however, the shooting star candlestick outside the upper Bollinger Band should serve to give bulls some pause: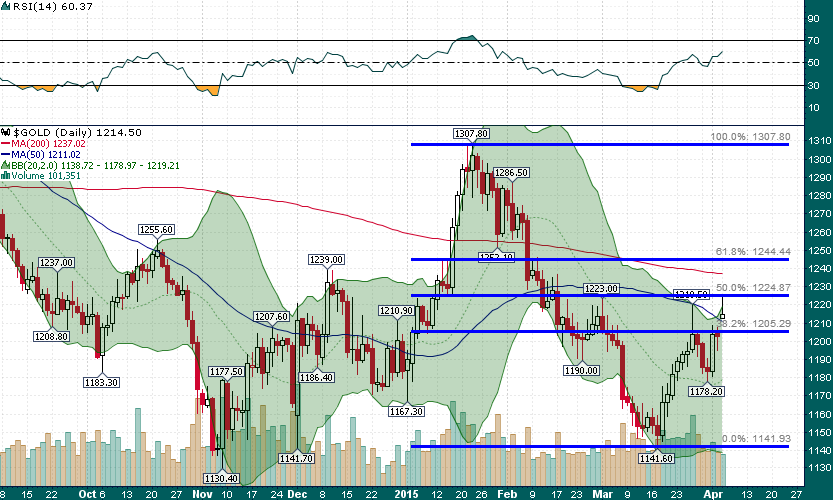 The rally stopped just short of the 50% retracement level of the entire January-March decline. $1200-$1205 now becomes support while $1225 continues to be stout resistance.
After reaching a capitulation extreme (bullish) two weeks ago, the latest CFTC Commitments of Traders data shows a great deal of short covering by large speculators in the last couple of weeks which has led to a large decline in open interest: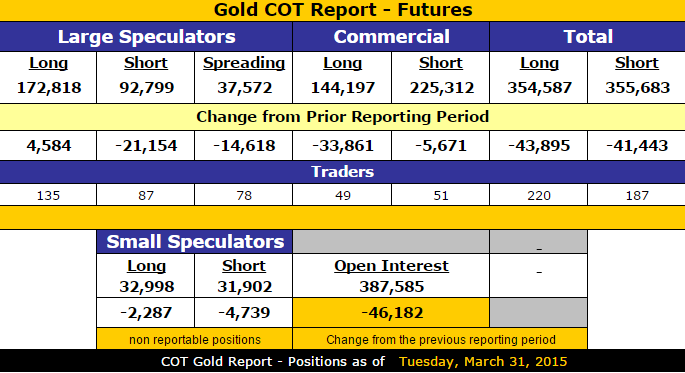 The 'easy' move has been made and from my perch the next large directional move for gold ($25+) is very much a coin flip.