From Greed to Fear in One Month..
As illustrated by the following 2 graphics US equity investors have gone from greed to fear in exactly one month despite a relatively small movement in the market (3% in the S&P 500):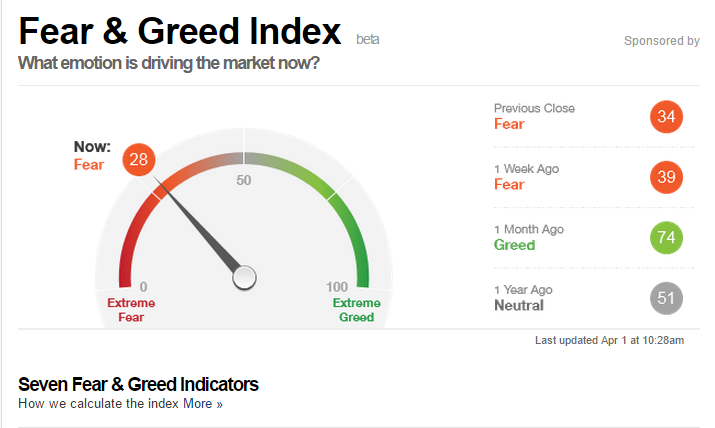 While the recent price action, flattening moving averages, and spike in volatility is consistent with a topping process – the sharp decline in investor sentiment during a relatively market movement is not: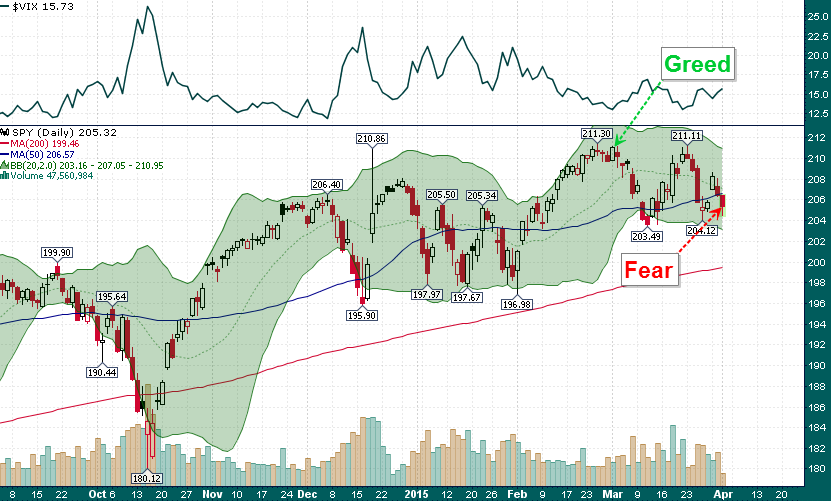 I currently envision two primary scenarios: 1. A decline to near the rising 200-day SMA (in red) which should bring sentiment to extreme bearish levels and lead to a juicy long setup for nimble traders 2. A rise to new highs over the coming weeks which will suck in a large contingent of newly minted bulls just in time for a large summer market correction. Whatever happens i'm fairly certain we are at an important crossroads for the US equity market as March non-farm payrolls are set to be released and Q1 earnings reporting season is about to begin.