Gold Tumbles – Sets up Crucial Test
Better than expected jobs growth during January and a strengthening trend in non-farm payrolls sent gold futures tumbling lower this morning: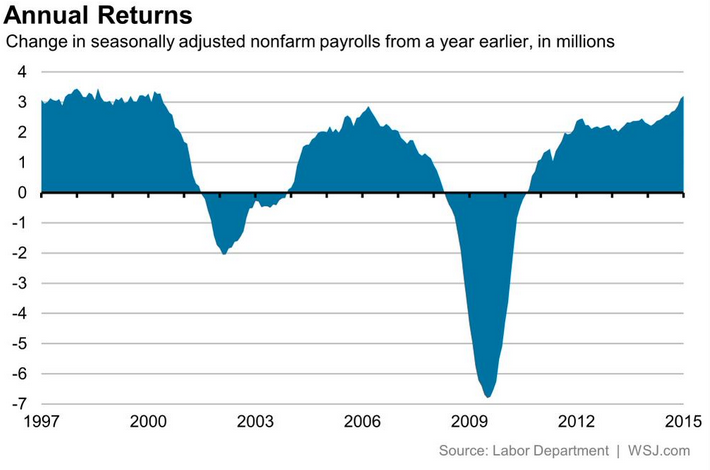 The warning signs for gold have been mounting in recent days. First it was the large spike in speculative long interest according to CFTC data, then it was the series of double-tops that were put in place ($1307, $1286…) and the increasingly shallow bounces which we saw earlier in the week. This morning the dam broke following the announcement of the January non-farm payrolls report:
Gold futures quickly tumbled below $1240 before stabilizing at an area of previous support/resistance ($1239/$1240). Gold had been forming what could be construed as a bullish flag on the daily chart, that interpretation is now dashed and it will take time to heal the technical damage.
The $1240 level now becomes key on a daily closing basis. If this holds as support today it will be quite constructive and I believe we could quickly see a move back up to the $1260-$1275 range early next week: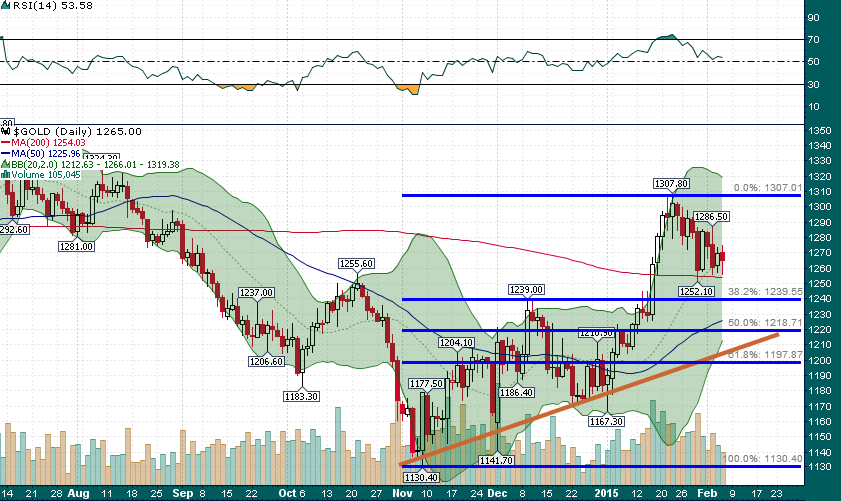 A move below $1240 will set up a test of the uptrend which began at the November low. Such a move lower will likely mean a much longer and more tedious basing process will have to take place.